Ruud vs Zverev predictions: Expect a ding-dong battle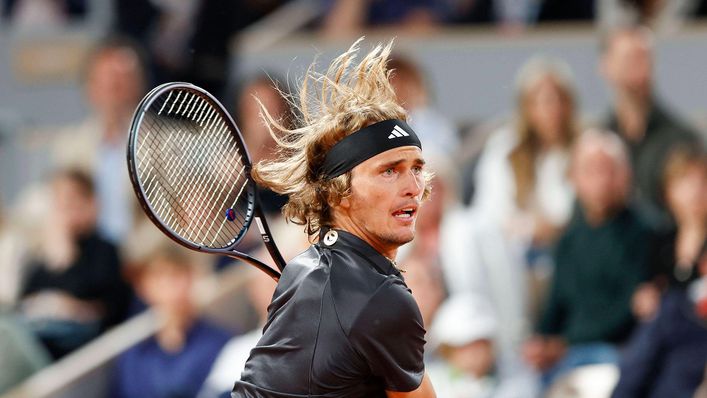 Casper Ruud is bidding to make the French Open final in successive years, but the efforts of Alexander Zverev in Paris in the last fortnight means he is a slight favourite to defeat his Norwegian opponent.
It is 2-1 to Zverev in their personal series, but Ruud has troubled the German with each and every meeting and he won their last clash last year in three sets.
Ruud has been enjoying a slightly better campaign than Zverev, but this is by some way the best tennis we have seen from the powerful 22nd seed this season.
Zverev, US Open runner-up in 2020, looks a lot more relaxed on court these days following a bad foot injury in last year's clay campaign and a string of personal problems.
The stats
Ruud had won 16 of his 27 matches going into the year's second Grand Slam tournament in Paris, a slightly better win-loss ratio than Zverev's 16 wins in 30 outings.
Ruud also has a tournament triumph to his name in 2023, having justified top seeding on the Estoril clay in April.
However, Zverev was ranked as high as second in the world in 2022, before sustaining his foot injury.
And in 2021 the German won titles in the Madrid Masters, at the Tokyo Olympics, in the Cincinnati Masters and in the ATP World Tour Finals in London.
Ruud has also been ranked as high as world number two, in 2022, but despite his two Slam final appearances in Paris and New York last year he has never won at Masters Series 1,000 level.
This will be the pair's first clash on clay, a surface that both like but particularly Ruud perhaps after meeting Rafael Nadal in the French Open title match last June.
The Norwegian was thrashed by the King of Clay but fully deserved that big day out.
Physically, Zverev has the pull. At 6ft 6in, he stands six inches taller than Ruud, while weighing in at 14st 2lb he is nearly 2st heavier than his opponent.
Prediction
It is difficult to pick a winner in this one, so punters may be better off fixing their gaze on other markets.
Both players to win at least a set holds obvious appeal, but that is a prohibitive price and it may prove prudent to take more of a chance down another avenue.
With no quarter likely to be given by either player, take a chance on the clash going to a fifth set.
Unless Ruud runs away with it, and that looks unlikely, the rumble looks booked to last for at least four sets and it is potentially so close that a case can easily be made for a deciding set to be contested.
The pair's last meeting, when Ruud won his first sets against Zverev, went to a deciding set last year and with the German still having something to prove in Paris against the Norwegian, this one could follow suit.