Correa reportedly headed back to Twins on six-year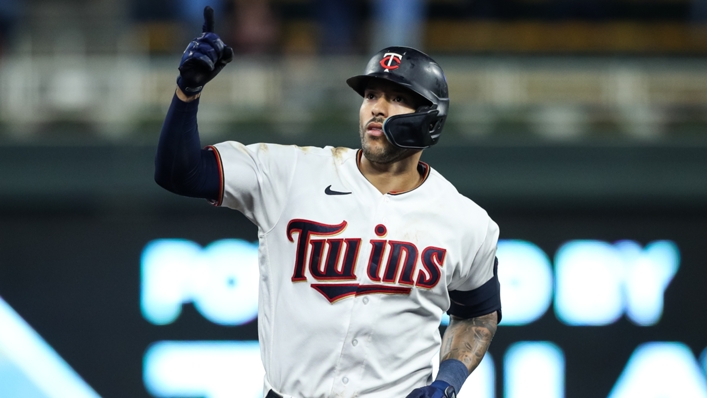 The Carlos Correa sage appears to be over with the All-Star shortstop returning to the Minnesota Twins on a six-year contract worth $200million.
The deal, which was reported by multiple sources on Tuesday, is pending a physical – which has ultimately been a stumbling block in previous agreements between Correa and the San Francisco Giants as well as the New York Mets in the last month.
The 28-year-old free agent had originally agreed to a 13-year, $350m contract with the Giants back on December 13, but San Francisco pulled out of the deal shortly before a press conference to announce the signing on December 20 over concerns about an ankle injury sustained in 2014.
That setback allowed the Mets to swoop in and offer Correa a 12-year, $315m contract hours after the deal with the Giants fell through.
Weeks later, however, the Mets also raised concerns about Correa's surgically repaired ankle following a physical exam and attempted to revise language in his contract.
The team became frustrated with the contract talks during this negotiation period and was considering simply walking away from the deal altogether.
That allowed the Twins to re-enter the picture and their deal with Correa includes a vesting option that can push the contract's total value to $270m for 10 seasons if he stays healthy.
Correa signed a three-year, $105m contract with Minnesota shortly after last offseason's lockout ended in March, with the deal containing an opt-out clause after one year that was ultimately exercised.
In 136 games for the Twins in 2022, he hit .291 with 22 home runs and 64 RBIs with 70 runs scored.
The two-time All-Star and 2021 Gold Glove winner spent his first seven MLB seasons with the Houston Astros after being picked first overall in the 2012 draft and was named the 2015 American League Rookie of the Year.
A career .279 hitter and key contributor to Houston's 2017 World Series championship team, Correa has 155 home runs and 553 RBIs in 888 games.
Tags