Canaries singing as Norwich clinch Premier League return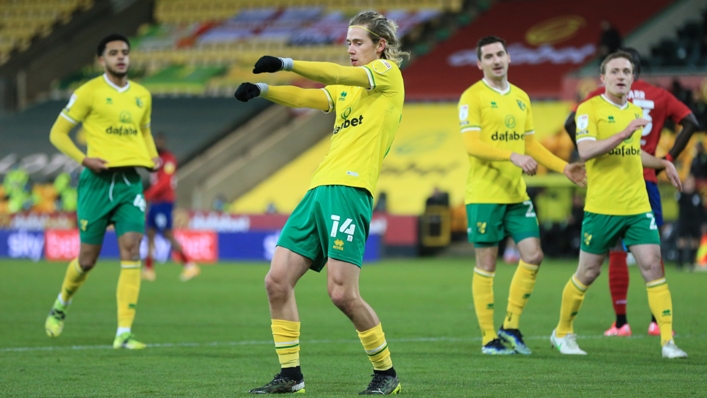 Norwich City will be back in the Premier League next season as Daniel Farke and his team were assured of promotion before they took to the field on Saturday.
Draws for Swansea City and Brentford, who sat third and fourth in the EFL Championship, meant leaders Norwich cannot be denied a top-two finish.
Swansea were held 2-2 at home by Wycombe Wanderers, while Brentford battled out a goalless stalemate with Millwall.
A 1-0 defeat for second-placed Watford at Luton meant that Norwich, with 90 points from 41 games, headed into their Saturday evening game against Bournemouth with a chance to go 11 points clear of the Hornets.
Only four rounds of games remain after this weekend's fixtures, with the Canaries increasingly likely to follow promotion by being crowned champions.
Head coach Farke's team were relegated from the top flight last term, finishing bottom of the table with just 21 points, but this campaign has been a very different story.
Norwich had the chance to finish the season with 105 points should they beat Bournemouth and then string four more wins together in their remaining games.
They would fall just short of a Football League points record, however, with Reading having tallied 106 points when winning the Championship in the 2005-06 campaign.
Tags