Barton banned for first three matches of next season
PA Sport staff
Press Association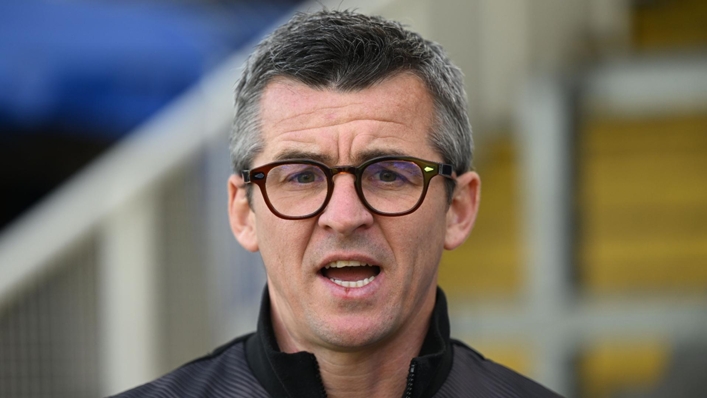 Bristol Rovers boss Joey Barton will be absent for the first three matches of next season after being handed a ground ban by the FA.
Barton, who has a lengthy rap sheet during his career as a player and manager, has been sanctioned for his behaviour following his side's 2-1 League One defeat by Sheffield Wednesday in April.
He was unhappy when Rovers had a goal disallowed for offside and was sent to the stands before continuing his protestations after the game.
An independent panel has fined him £3,000 and banned him from entering the stadium for Rovers' first three games next season.
An FA statement said: "Joey Barton has been given a three-match ground ban and £3,000 fine for the three misconduct breaches that took place after Bristol Rovers's game against Sheffield Wednesdsay in League One on Tuesday, April 18.
"The manager admitted that his behaviour after being sent off was improper and that he subsequently used abusive, insulting, and improper words towards a match official in both the tunnel and match officials' changing room.
"An independent regulatory commission imposed his sanctions following a hearing and its written reasons will be published in due course. The three-match ground ban will apply to first-team competitive fixtures next season."
Barton, 40, took over at the Memorial Stadium in February 2021 and, after winning promotion from League Two in 2021-22, guided Rovers to 17th place this season.
Tags