Chambers: Reading have to leave everything out there against Chelsea
Jim van Wijk
Press Association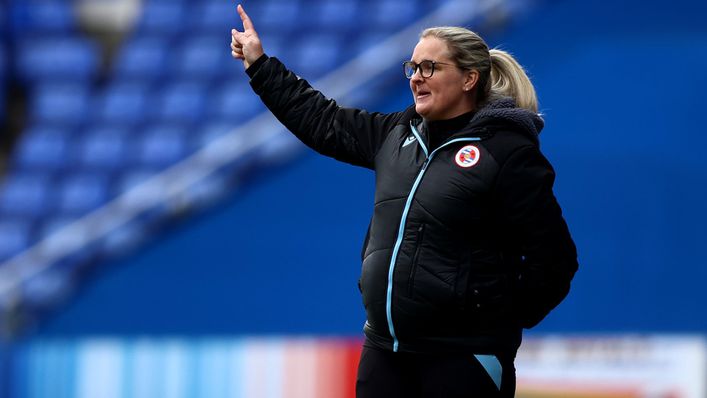 Reading boss Kelly Chambers has challenged her players to leave everything on the pitch when they host Women's Super League title chasers Chelsea looking to pull off a shock result to stay up.
The Royals remain bottom on the back of a 4-1 defeat by Tottenham, but still with a mathematical chance to retain their top-flight status after Leicester were beaten at home by West Ham.
It would take an unexpected victory at the Select Car Leasing Stadium over the Blues, who are out to clinch a fourth successive title, coupled with Leicester losing at Brighton for Reading to extend their eight-year stay in the WSL.
Chambers, though, maintains her squad simply have to produce the required performance against Chelsea on Saturday – which was distinctly lacking last weekend.
"As tough as the challenge ahead is for us, it is a game of football," said Chambers, who has been with the club for more than 20 years both as a player and in her coaching roles.
"We need to prepare well, to do everything we can and training has been really good this week in terms of energy and just making sure that we work tactically.
"As much as it is a hard position to be in right now, the players have really attacked the week in a positive mindset to try to do everything they can for the weekend."
Chambers added: "I have probably been saying this for a couple of games, but however it has come about, we are still in the fight.
"It is an opportunity which we have to give 100 per cent, which we didn't do against Tottenham. We have to leave everything out there.
"We are where we are and for different reasons, and I suppose honest conversations have happened.
"But we can't come off disappointed that we haven't given our best and I think that is how we felt against Tottenham, that we didn't put ourselves in a good light in that game.
"If we do that and we get beaten by a better team on the day, then we can hold our hands up – but we can't let it be down to ourselves again."
Chambers confirmed Wales midfielder Rachel Rowe will miss Saturday's final match of the season as she continues her recovery from injury.
"We are only looking at probably about eight weeks," Chambers said.
"Obviously it being at the end of the season, we have got time to take with her and haven't got to rush her back for big games.
"It is more of a plan that we can take the time with her and make sure that everything for her is 100 per cent right before she comes back into pre-season."
Tags