Boca Juniors suspend Benedetto and Zambrano for two games after half-time disagreement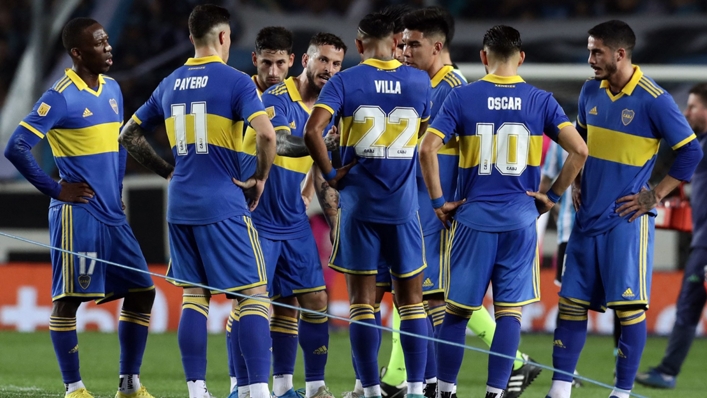 Boca Juniors have confirmed Dario Benedetto and Carlos Zambrano will miss their next two matches after an "argument" during last weekend's draw with Racing Club.
The incident occurred at half-time during the Primera Division clash at El Cilindro de Avellaneda, where the two sides played out a goalless stalemate.
Although the altercation was not captured on camera, Benedetto and Zambrano were reportedly separated by security guards, while the latter emerged for the second half sporting a bruise on his face.
The club have now released a statement confirming the pair will not be available selection for their next two matches, including the showdown with Rosario Central – managed by former Boca star Carlos Tevez.
The statement read: "Club Atletico Boca Juniors, after the events that occurred last Sunday, informs that players Dario Benedetto and Carlos Zambrano will not be part of the first team squad in the next two games."
Boca's vice-president Juan Roman Riquelme subsequently addressed the situation as he looked to draw a line under the matter.
He told ESPN: "The boys have had an argument and now they have to reflect. Nothing more. It's simple.
"I've been lucky enough to be a player and mostly discussions between teammates take place in the training sessions. In an official match it is rare because you are angry with the rival. You end up fighting with the opposition.
"I was not there, I don't know why the discussion was had, but even if I knew, I wouldn't say it, because the things that happen in the locker room stay there.
"They have had their talks after the locker room, also in the hotel. They talked and cleared things up. They are great people and we hope that it will not happen again.
"Now is the time for the boys to think, reflect and that's it. We have to move forward. We are very happy."
Tags