Boris dismisses Russia's Euro 2028 bid as 'beyond satire'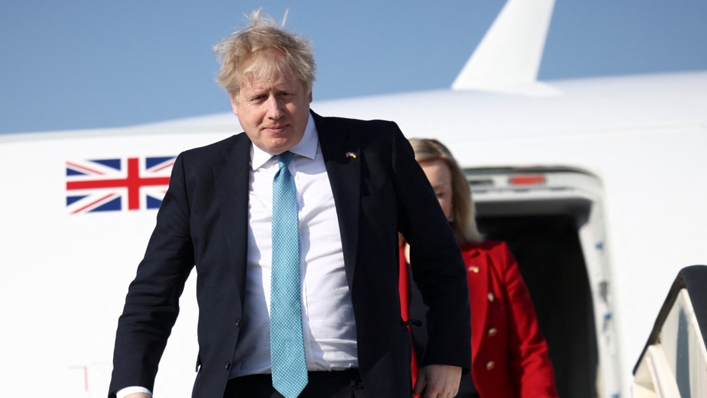 UK Prime Minister Boris Johnson has dismissed the notion of Russia hosting Euro 2028 as "beyond satire", instead suggesting the tournament be awarded to Ukraine.
Russia launched a bid for either Euro 2028 or Euro 2032 on Wednesday, despite the country's ongoing invasion of their Eastern European neighbour.
That puts the 2018 World Cup hosts against a joint United Kingdom and Republic of Ireland bid for the former, an Italy bid for the latter and a Turkey bid for either event.
"The idea of Russia holding any idea of football tournament or any kind of cultural event right now is beyond satire," Johnson said in Brussels, where a Nato summit addressing Vladimir Putin's invasion is taking place.
"I can't believe that anybody would seriously consider their suggestion."
Johnson appeared to forget that his own country had bid for Euro 2028 when he subsequently suggested the best path would be to hand it to Ukraine, who jointly hosted Euro 2012 with Poland.
"I think the best thing possible would be for the entire Russian forces to retire forthwith from Ukraine and hand the tournament to them," Johnson added.
Last year's rearranged Pan-European edition saw Italy triumph over England in a penalty shoot-out final at Wembley Stadium.
Hosts will be confirmed for 2028 and 2032 in September 2023, ahead of the next edition in Germany in 2024.
Tags