Barcelona 3-2 Celta Vigo: Cancelo completes incredible comeback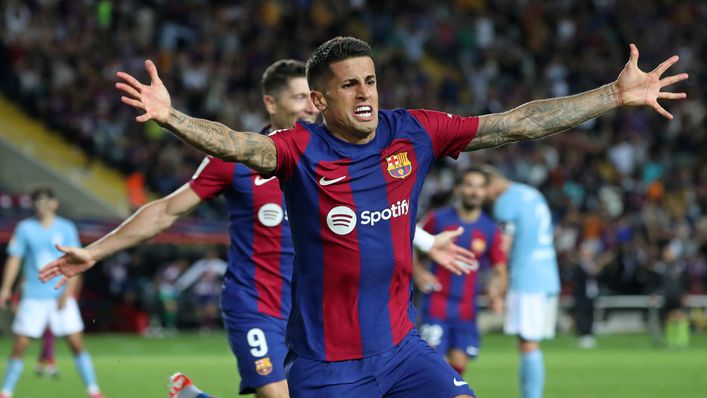 Joao Cancelo scored a late winner for Barcelona as they returned to the top of LaLiga with an incredible 3-2 comeback victory against Celta Vigo.
The visitors were 2-0 up with nine minutes remaining as goals from Jorgen Strand Larsen and Tasos Douvikas secured what looked to be a brilliant away win.
However, two tidy finishes within four minutes from Robert Lewandowski brought Barca back into the contest.
Cancelo, in the 89th minute, completed the comeback when he latched on to a Gavi ball and drilled a volley into the back of the net.
Barca are now at the summit of LaLiga due to a superior goal difference over Girona, with both teams on 16 points after six games.
Real Madrid, currently third, will return to the top of the table if they beat Atletico Madrid in the derby on Sunday night.
Celta boss Rafael Benitez, meanwhile, will take solace from the fact his side gave the Spanish champions such a scare and will look to bounce back against Alaves on Thursday night.
Blaugrana boss Xavi brought Lamine Yamal and Ronald Araujo on at half-time to switch to a back three.
The change did bring more cohesion in attack but the defence still looked very vulnerable.
Xavi said: "It was a brutal comeback.
"We played with faith, with courage, although we were a bit sloppy at times.
"The circulation wasn't the same as in the last few games. It's a comeback based on the desire to win. When you don't play well, you have to pull these things out."
Tags