Australia named as 'preferred candidate' to host Rugby World Cup 2027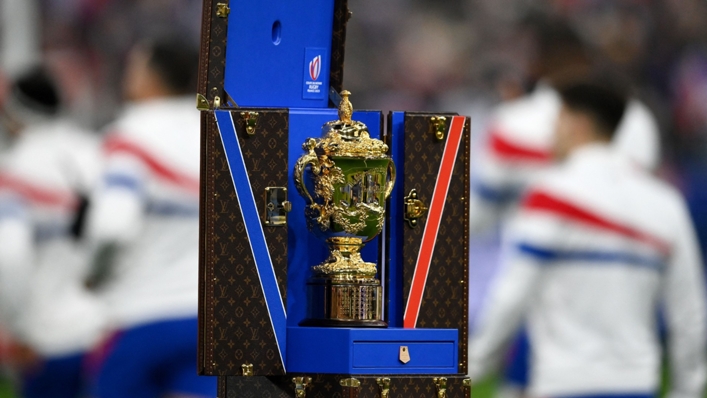 Australia is the "preferred candidate" to host Rugby World Cup 2027 under revamped selection procedures announced Wednesday.
The World Rugby Council's move all but guarantees Australia will host the quadrennial event, but it will not be confirmed until a final vote is held next May.
World Rugby bestowed the same "preferred" status on England to host the 2025 women's event and selected the United States for "exclusive targeted dialogue" for Rugby World Cup 2031.
The new process follows the lead of the International Olympic Committee's adoption of a "preferred bid" model that led to Brisbane being awarded the 2032 Summer Olympics earlier this year.
World Rugby said the system should help accelerate global growth and provide a more flexible approach for future hosts.
"We must continue to keep up with the fast pace of change in our current world and provide value for our future host nations and unions," World Rugby chief executive Alan Gilpin said in a release.
"Flexibility is a necessity to ensure good governance and to have successful sustainable men's and women's Rugby World Cups. We will do that while maintaining the personality of our events and our commitment to having players and fans at the heart of everything we do."
Australia last hosted the World Cup in 2003, with the hosts falling to Jonny Wilkinson and England in the final.
"This is a huge step forward in our ambitions to host Rugby World Cup 2027 and for rebooting the game in Australia," Rugby Australia chairman Hamish McLennan said in a release.
"Throughout this process, we've held the genuine belief the time was right to bring the Rugby World Cup back to our shores. The team at Rugby Australia have worked hard on this for a number of years and today's announcement is great reward for those efforts."
The 2023 event is set to be held in France.