Atsu still missing after initial claims winger had been rescued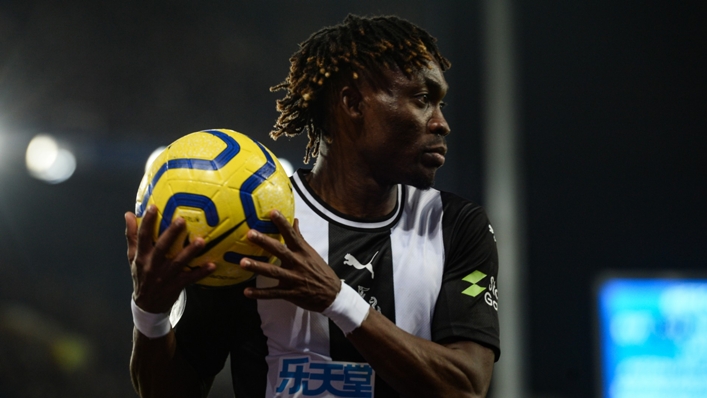 Hatayspor have still not been able to locate Christian Atsu after being told the winger was in hospital following an earthquake.
More than 9,000 people have been killed in earthquakes in Turkey and Syria.
Atsu, playing for Super Lig club Hatayspor, was reported to be missing, along with sporting director Taner Savut, in the aftermath of the tremors.
But it had appeared Hatayspor were able to relay positive news on Tuesday when club vice-president Mustafa Ozat said Atsu was "removed from the wreckage with injuries".
Concern remained on Wednesday, however, as this update, given to Hatayspor, could not be corroborated when the club made contact with the hospital.
In a statement reported by Hurriyet, Hatayspor doctor Gurbey Kahveci said: "[The club were told] 'He was taken to Dortyol Hospital' and when the news came, we went and looked, but he is not there.
"Unfortunately, we accept that Taner and Christian Atsu have not been found at the moment."
Hatayspor coach Volkan Demirel was frustrated the initial update – welcomed by Atsu's former club Newcastle and the Ghana Football Association – had been passed on.
"Please do not write that he was saved without being sure," Demirel told Hurriyet. "People have families. Hopes, sorrows, pains are increasing.
"There is no news from Atsu and Taner Savut yet. Wouldn't I share it if they were in the hospital? I'll share it as soon as the news comes."
Describing his own experiences in recent days, the coach added: "We've been through a lot of hard things.
"We took the people who came to believe in me out of a thin gap, a gap where even the weather would be difficult, and thankfully they all survived.
"People are working day and night, I hope they will both be saved. The whole team took refuge in their families. As the information comes, I share everything."
Tags