Aspas urges Premier League target Veiga to stay with Celta
John Skilbeck
Stats Perform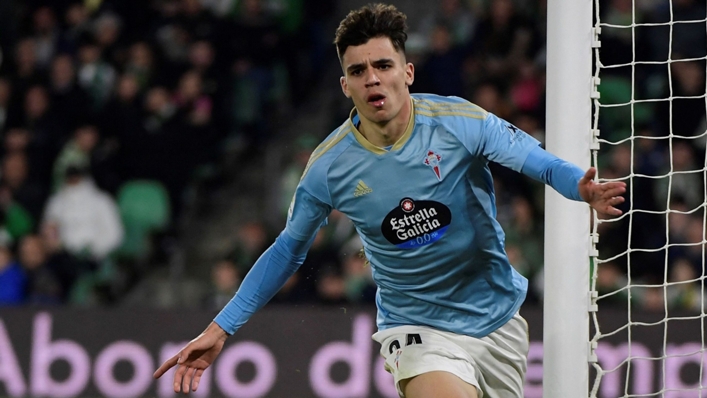 Spain striker Iago Aspas wants Premier League target Gabri Veiga to stay with Celta Vigo – but even the club's president is struggling to see that happening.
The 20-year-old Veiga is among the most coveted midfielders in LaLiga, scoring nine goals and adding three assists in the Spanish top flight this season.
He has the most goal involvements – combined goals and assists – of all midfield players in LaLiga in the 2022/23 campaign.
This is despite Veiga only starting 18 league games so far, also coming off the bench seven times.
Aspas spoke at Spain's press conference on Thursday about the youngster, who has been linked with clubs including Liverpool, Manchester United and Newcastle United.
"I would like him to remain with us," Aspas said. "The club is in a good moment both as an institution and in the sporting side. We are doing little but very good steps and next year we have the centenary of the club."
Celta president Carlos Mourino accepts the club are likely to be powerless to prevent Veiga moving on, because he has a release clause in his contract. That is reported to be €40million (£35.4million), potentially a great deal if Veiga continues to excel.
"We do not want to sell Gabri Veiga, but they are going to buy him from us. And there isn't anything we can do about it," Mourino said.
Mourino explained there is extensive interest from England in Veiga, saying: "Of the top 10 in the Premier League, four have asked for him."
Asked whether Real Madrid may also make a move, Mourino said: "They haven't asked us, we don't know if they will have called the player."
Quoted in Mundo Deportivo, Mourino said it was not the case that Veiga is for sale, merely that Celta would be unable to prevent him walking away if the clause is met.
"The decision is Gabri's," Mourino said. "He will play wherever he wants."
Tags