Coronavirus outbreak forces Spurs out of Rennes clash
Cian Cheesbrough
LiveScore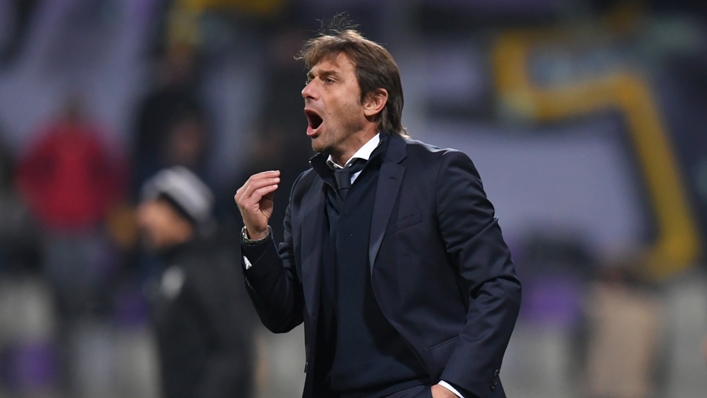 Tottenham's Europa Conference League match against Rennes has been postponed after Antonio Conte revealed eight players and five members of staff had tested positive for coronavirus.
In addition to tonight's clash being called off, the club's Premier League fixture against Brighton on Sunday is also under review.
And Spurs boss Conte fears more positive tests will continue to emerge.
A statement released on Tottenham's official website last night said: "We can confirm that our UEFA Europa Conference League Group G home fixture against Rennes will not take place after a number of positive coronavirus cases at the club.
"Discussions are ongoing with UEFA and we shall provide a further update on this fixture in due course.
"Additionally, following discussions with the Health Security Agency and DCMS advisers, the club has been advised to close the first team area of its training centre at this time, in the interests of the health and safety of players and staff.
"All other areas of the training centre remain operational."
After UEFA confirmed this evening's game would be rescheduled, Rennes released their own statement.
The French club said: "After being informed of the cancellation of tonight's match by UEFA, Stade Rennais FC decided to return to Brittany. The entire delegation that will board at London City Airport has tested negative.
"Stade Rennais FC hope the interests of the club will be respected given the important sporting deadlines that await the Rouge et Noir this December.
"The group is now focusing on welcoming Nice on Sunday at Roazhon Park.
"Stade Rennais FC is deeply sorry for the Rennes fans who decided to come to the Tottenham Hotspur Stadium to cheer on the Rouge et Noir."
Before news of the postponement broke, Conte had said: "The situation makes me very upset because it is serious.
"It's contagious and there is a big infection. Now we are a bit scared because tomorrow we don't know what will happen.
"Every day, we are having more positives. Everyone is a bit scared. People have families. Why [do] we have to take the risk? This is my question.
"Today, two positives. And tomorrow, who? Me? I don't know. Better me than a player for sure but I think it's not right for everyone. We have contact with our families.
"We had 11 players available for the match and by the end of the training session today one of the players who would start tomorrow is now positive. It's scary. We're all having contact."
Premier League rules state permission will not be granted to postpone a match if 14 or more players are available for selection.
But the cancellation of games is taken on a case-by-case basis and a decision is made by the league's board if a request is received from a club.
Spurs have already seen a top-flight fixture postponed this season after their clash with Burnley was called off last month due to heavy snow.
Tags