Christensen opens up on 'mentally tough' Chelsea exit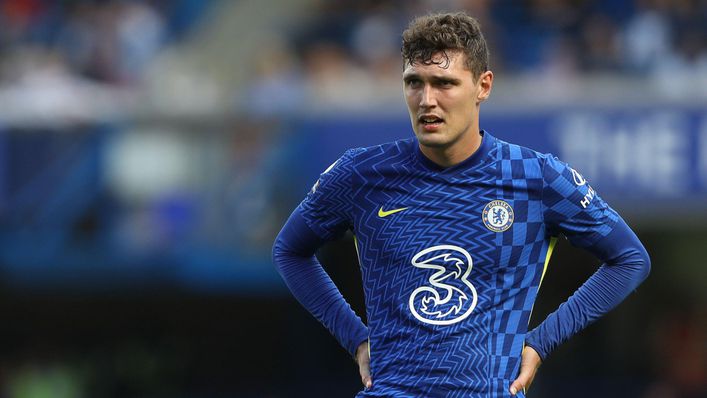 Andreas Christensen has gone public on his difficult decision to leave Chelsea this summer after a decade with the Blues.
The Danish defender, 26, is widely expected to join Barcelona in the coming days after failing to agree an extension to his contract at Stamford Bridge.
Chelsea confirmed his impending exit earlier this month and now Christensen has taken to social media to thank the club and fans for their support over the past 10 years in an emotional statement.
His post read: "I had a tough decision to make at the age of 16 to leave Denmark. There was only ever one choice for me and that was Chelsea.
"From the moment I arrived they made me feel at home. I'm grateful to [academy coaches] Jim Fraser and Neil Bath who immediately embraced me as part of their family.
"Some of my proudest moments at the club were when we won FA Youth Cup and UEFA Youth League. Those were a special group of young players that I was proud to have as team-mates.
"Last year was my proudest achievement as a player and team when we lifted the Champions League in Porto."
Christensen's departure has not received the same level of coverage as that of his former defensive partner Antonio Rudiger, who joined Real Madrid three weeks ago.
However, in his farewell note, the 57-cap international admitted he has found his final weeks as a Blue "mentally tough" and insisted his silence does not translate to a lack of compassion.
Christensen went on: "Having spent 10 amazing years at this club, I felt now was the right time for a new beginning for me and my family.
"Mentally, the last few months have been tough as it's not been an easy decision to leave this club and the fans.
"I'm not the most talkative person so sometimes people don't understand how much the club and the fans mean to me.
"I will miss the players, staff and everyone here. I wish the best for the club and the fans in the future."
Tags