Pep hails goalscoring instinct of outgoing City star Aguero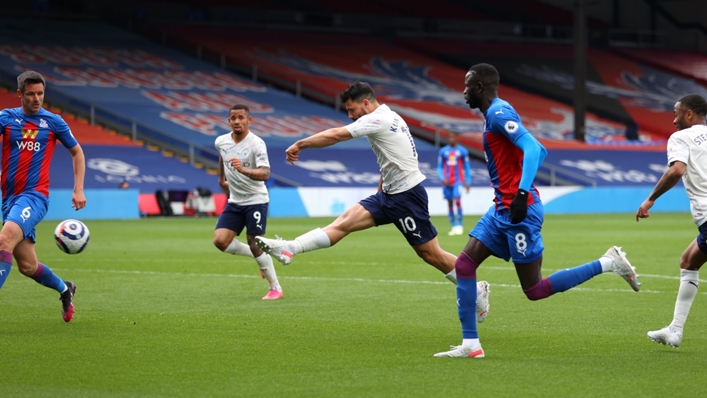 Sergio Aguero's predatory instincts mean he can continue to prosper after he leaves Manchester City, says Pep Guardiola.
Aguero will bring down the curtain on a glittering decade in the Premier League with City, when the recently crowned champions host Everton at the Etihad Stadium on Sunday.
There is, of course, the chance for a golden farewell in next week's Champions League final against Chelsea in Porto, but Aguero will enjoy an on-field tribute after full-time this weekend, with 10,000 fans allowed in attendance.
The Argentina striker is City's all-time leading goalscorer with 258 – 81 more than anyone else in the club's history – and has more goals to his name than any overseas player in the Premier League with 182.
He is one shy of Wayne Rooney's single-club Premier League record, set at Manchester United, and speaking ahead of the Everton match, Guardiola paid a glowing tribute while bemoaning the injury woes that have complicated Aguero's final season in Manchester.
"When he is fit and he has continuity in the training sessions and game, he is a guy like Romario," he said, referencing the Brazil great with whom he shared a dressing room at Barcelona.
"In five metres, he is like a lion in the jungle, making steps to kill the opponents. The biggest quality he has is a unique sense of goal. The last goal he scored at Crystal Palace defined Sergio perfectly.
"He needs the first control, two or three steps, then wow. If he plays until 35, 40, 45, he will always score a goal.
"It depends on his physical condition. When he is good in himself, he still can do whatever."
Aguero sat out Tuesday's trip to Brighton and Hove Albion, where City had Joao Cancelo sent off early on and went down to a 3-2 defeat.
The 32-year-old, who has been heavily linked with a move to Barcelona on a free transfer, is fit to play some part against Carlo Ancelotti's men.
"As much as he can play, he will play," Guardiola said. "He has been injured. Training these two days and tomorrow, we will decide."
Irrespective of what unfolds on the field this weekend, a hero's reception for Aguero – who unforgettably scored in injury time against Queens Park Rangers to secure the first of five Premier League crowns at City in 2012 – is guaranteed
"First of all, I said many times he is an incredibly nice person, funny one, humble one," Guardiola added.
"Being the legend that he is, being from Argentina and in this country where it is so difficult to score goals and do it for many, many years, I cannot imagine how many, many more goals he would have scored if he would have been able to be more fitter than he was in some seasons.
"He has incredible love from the backroom staff because he is a very nice player. The quality of the player, it is unnecessary to say anything else because his numbers and performances when he was fit were incredible.
"Everything he has done for this club in terms of titles, numbers and performances is incredible."
Tags