Ramsey urges Dragons kids to spread their wings after Bale's departure
Phil Blanche
Press Association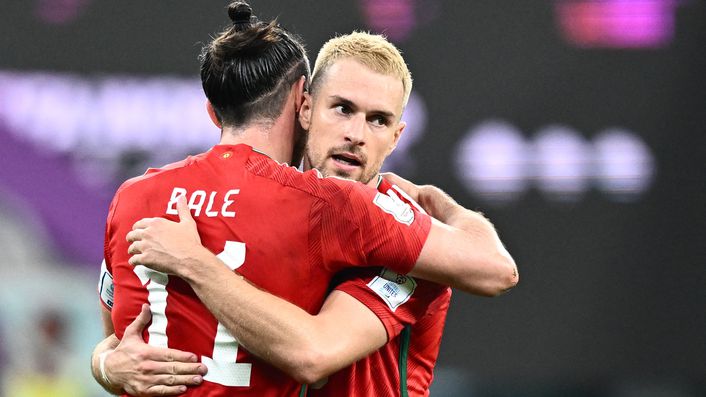 New captain Aaron Ramsey wants Wales' young generation to create their own history after the departures of Gareth Bale and other talismanic figures.
Nice star Ramsey has taken over the captaincy for the Euro 2024 qualifying campaign after Bale ended his illustrious career in January.
Chris Gunter, Joe Allen and Jonny Williams, also part of the Wales squad who reached the semi-finals of Euro 2016, have retired from the international scene as manager Rob Page ushers in a new era for Welsh football.
With Wales preparing to kick off their Euro 2024 qualification campaign in Croatia on Saturday, Ramsey said: "Gareth, Joe, Jonny, Gunts have been instrumental for us over the years and will forever be a part of Welsh history.
"We will be forever grateful for what they brought to this team, this nation, and we'll miss those players around the place.
"But football is forever changing and there'll be opportunities now for these younger players to step up and show what they're capable of.
"Hopefully now we can create our own history."
Ramsey, who has 78 caps for his country, takes over the captaincy on a full-time basis again over 11 years after losing the job.
The 32-year-old was appointed skipper in March 2011 at the tender age of 20 but lost the role 18 months later when then-manager Chris Coleman gave the armband to Ashley Williams after a 6-1 defeat to Serbia.
He added: "It's been a long time since I last had it, a lot has changed in that period of time.
"I was 20 years old and it was a very unusual experience at the time, but one that I'll be forever grateful for from Gary [Speed].
"But I've learnt a lot over the years and now I feel like I'm ready for this. It's a really proud moment for me and my family, and hopefully it can be a very successful time for us."
Tags