The key numbers ahead of the new Premier League season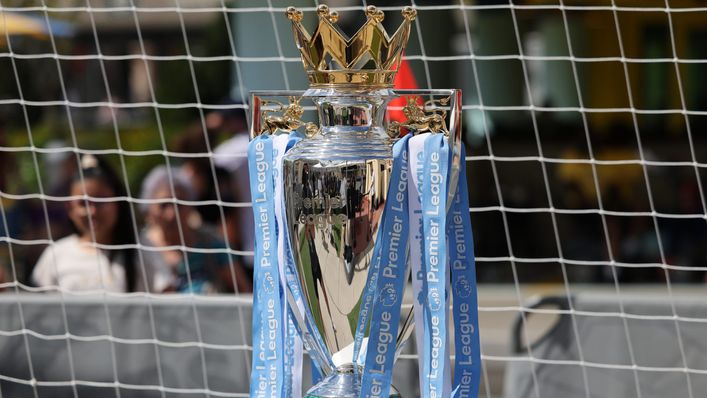 The new Premier League season gets under way on August 11.
Here, we take a look at the statistics of interest.
Three – Manchester City have won three consecutive titles, matching Manchester United's record, and five of the last six.
89 – points tally for City last season, five ahead of runners-up Arsenal.
36 – Erling Haaland's Golden Boot-winning goal tally last season was a Premier League record.
13 – record number of Premier League titles won by Manchester United, still six clear of their city rivals.
Five – titles for City manager Pep Guardiola, second to only Sir Alex Ferguson, who was in charge for all 13 of United's wins.
Seven – teams to have won the title, a list completed by Chelsea (five), Arsenal (three), Blackburn, Leicester and Liverpool (one each).
Six – ever-present Premier League clubs since the competition's rebranding in 1992 – Arsenal, Chelsea, Everton, Liverpool, United and Tottenham.
51 – promoted Luton will be the 51st different club to play Premier League football.
Four – last season was only the fourth time all three promoted clubs – Bournemouth, Fulham and Nottingham Forest – avoided relegation. Wolves also became the fourth team to survive having been bottom of the table on Christmas Day.
100 – City's record points tally from 2017-18. They also scored a record 106 goals that season.
11 – Derby's record low points tally in 2007-08.
9-0 – the biggest win in Premier League history, with Liverpool achieving the fourth such result last season against Bournemouth.
619 – Premier League appearances for Brighton's new signing James Milner, 33 behind the record held by Gareth Barry.
32 – this is the 32nd Premier League season since the competition's rebranding.
6 – this will be the sixth time a standalone Friday night fixture has opened the season.
Tags