Underdog status gives Taylor extra bite as she seeks Cameron revenge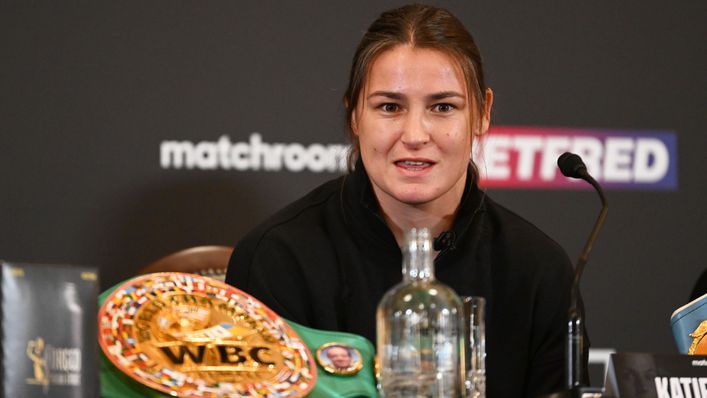 Katie Taylor is relishing her underdog status ahead of her rematch against Chantelle Cameron in Dublin.
When the boxers last met back in May, the 37-year-old lost for the first time in her professional career, with the English fighter winning a majority points decision.
Taylor was attempting to take Cameron's undisputed light-welterweight crown and has stated she feels inspired at having had her chances of winning this rematch written off.
She said: "I'm definitely looking forward to the revenge, I guess, and making things right.
"A lot of people are doubting me. I love going into these fights and people are doubting me. I think this could be one of the greatest nights of my career.
"No other fight to me would have made sense. Straight away we were looking for the rematch and it would have been a killer for me if I didn't get this chance."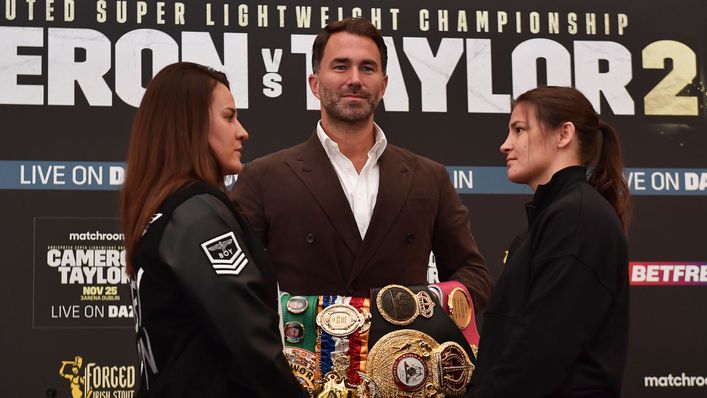 Taylor had enjoyed 22 straight victories in the professional ranks, before finally tasting defeat against the 32-year-old Cameron.
A two-weight world champion, the 2012 Olympic gold medallist remains the undisputed queen of the lightweight scene, where she holds all four world titles and The Ring belt.
Taylor has admitted she was not at her best in the first bout and is confident that she is better prepared this time round.
She said: "The preparation has been a lot different. I feel a lot better going into this fight.
"I feel in top form right now and I am looking forward to showing my best on the actual night.
"I think everyone could see that I definitely wasn't at my best in the last fight, so I'm looking forward to getting things right for the next one.
"I feel like this camp has been very, very different. The next fight is always the most important fight. My mindset is completely the same.
"I'm very grateful that I have this opportunity. I have a second chance to make things right again, so I'm very grateful and very excited for it.
"I definitely feel like I am a better boxer than the fight before. Hopefully I can showcase what I can do on the actual night."