Taylor hopes derby win can provide springboard for City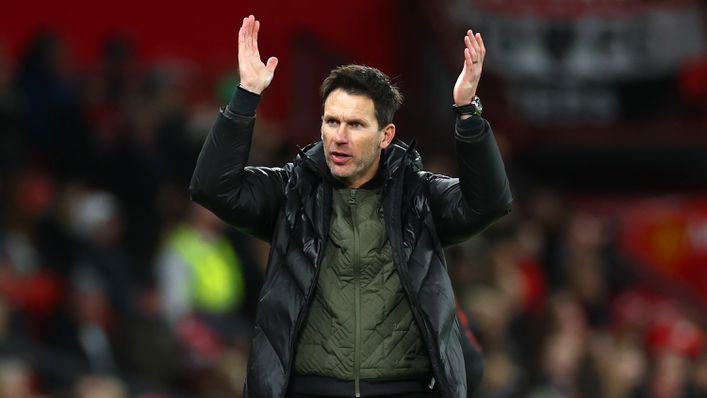 Manchester City manager Gareth Taylor hopes his side's 3-1 victory over local rivals Manchester United can get their season going.
City had lost their last two Women's Super League matches but goals from Jill Roord and Lauren Hemp put them 2-1 up at half-time at Old Trafford.
Khadija Shaw capitalised on a defensive mix-up to make it three in the second half, a lead they held onto despite losing Laia Aleixandri to a red card.
And Taylor hopes that the win can act as a springboard for the rest of their campaign.
He said: "We've had two results where we weren't quite at it in terms of the final bit but our performances were pretty good in those games.
"It's the hardest thing in the world to put the ball in the back of the net and hopefully this can act as a springboard.
"What it does is bring a lot of confidence and we've got two home games we're looking forward to this week."
The City boss reserved particular praise for his backline, who had to withstand a spirited United effort after Aleixandri's dismissal.
And he believes returning captain Alex Greenwood was at the heart of the rearguard.
He said: "Obviously bringing the skip [Greenwood] in was good in that she brings a bit of calmness and a great aerial presence as well.
"She helps the others with that bit of support.
"But I thought the back-line did really well and Khiara [Keating], again, defies her age with that mature performance.
"A lot of the things she did tonight were really good."
City's next WSL match sees them host Tottenham next Sunday.
Tags