EXCLUSIEF
Symonds: Brighton buzzing with City win ahead of Arsenal test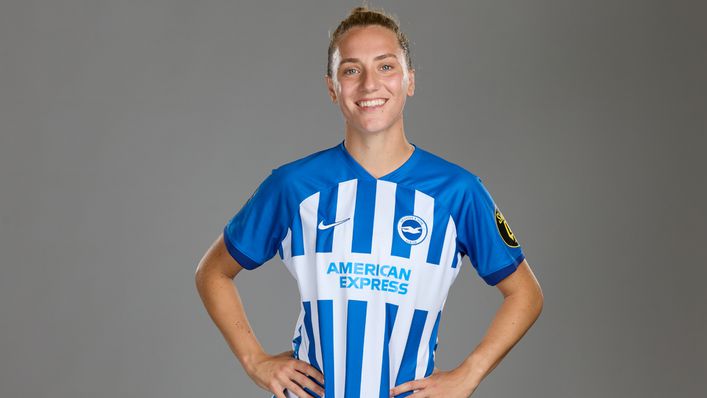 Maisie Symonds says Brighton's 1-0 victory at Manchester City last Sunday came as a "relief" after several near misses in the Women's Super League this season.
Lee Geum-Min's 81st-minute goal secured a crucial victory for Melissa Phillips' Seagulls at the Joie Stadium.
And having won just one of their five previous WSL matches, Symonds knows the importance of that victory for her side ahead of Arsenal's visit this weekend.
The midfielder, 20, told LiveScore: "We got back very late from Manchester but the next day everyone was still so buzzing.
"We've had had a few tough matches recently, so it was a relief to finally get such a positive result that we feel was deserved — particularly as we've conceded a few late goals this season.
"City had 35 shots and we had to defend well. They're a great team.
"To get our first clean sheet of the season is something we were desperate for and now proud of."
Ready to go again
Despite achieving a famous victory in Manchester, Symonds knows Brighton cannot take anything for granted against the Gunners.
She added: "Every week is a massive challenge in this league and especially against Arsenal, so we can't really take anything from last weekend into this game.
"We have to stay on the ball, forget about the City win and go again.
"But we really believe we can create chances on Sunday. And if you look at our stats, we take our chances.
"So that could put us in a good position to get a result."
Terrific Terland
Symonds has been one of Brighton's chief creators this season, registering three assists in her six WSL outings.
And she is aware the impressive form of Elisabeth Terland, who has five goals in six matches, has made her playmaking role far simpler.
Symonds said: "Terland is an unbelievable striker, she can score so many different types of goals.
"To have a player like her is a real privilege.
"I was out for coffee with her the other week and I said, 'You're making my stats look really good at the minute'.
"I haven't done anything spectacular this season — give her the ball in the right positions and she's going to score."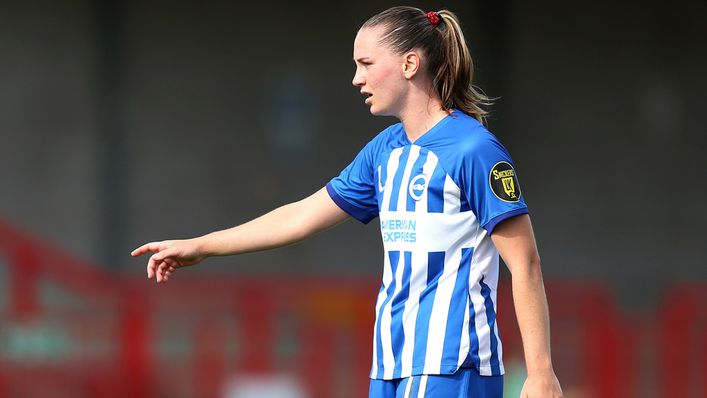 Exciting project
While Terland's goals have grabbed the headlines, there can be no doubting Symonds is beginning to rediscover her best form after signing a contract extension in August.
The England youth star said: "I feel confident. It felt good to know the manager has faith in me and saw me as part of the new project.
"There was obviously a little adjustment period with the amount of new faces coming in — but now we believe we can get results every week and I have complete confidence in all our players.
"The aim is for Brighton to be a top four WSL club and we think we're good enough to do that with the changes the club has made and the ambition shown.
"And there's no reason we can't finish in the top six this season."
Tags