Scott 'buzzing' to be inducted into WSL Hall of Fame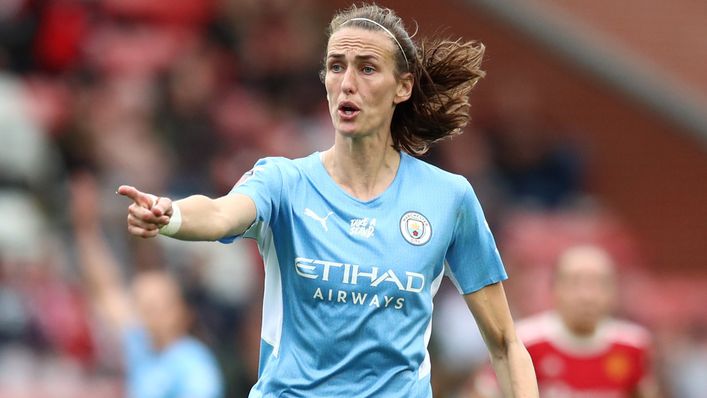 Jill Scott admits she is "buzzing" after being inducted into the Women's Super League Hall of Fame.
The ex-Manchester City midfielder is one of three new players to receive the honour, along with her former Lionesses team-mates Ellen White and Anita Asante.
Scott, 36, retired from football in August 2022 after helping England win the European Championship, finishing her career with 161 international caps.
She mostly represented Everton and City in the WSL, winning seven major honours with the latter — including the 2016 league title.
After being inducted, Scott said: "I'm absolutely buzzing, to be honest. Over the years I've seen Kelly Smith, Rachel Yankey, Karen Carney, players like that getting inducted.
"Just to have your name alongside those fantastic players who over the years were my heroes — when we played for England together I would question why I was even with those players at times.
"Then the WSL, it's been such a big part of my life. I've dedicated my life to it really.
"Getting a result on the weekend was literally everything. It brings back so many good memories stacked into this little trophy. I'm really honoured."
Scott's retirement came after a short loan spell at Aston Villa and she has reflected on the changes in the women's game since she hung up her boots last year.
The rising TV star added: "I think I wanted to pass that baton on and bring in that competitiveness into the league.
"I hope that as players who previously played in the league we did that and showed how much it meant to play for our club, no matter who that was.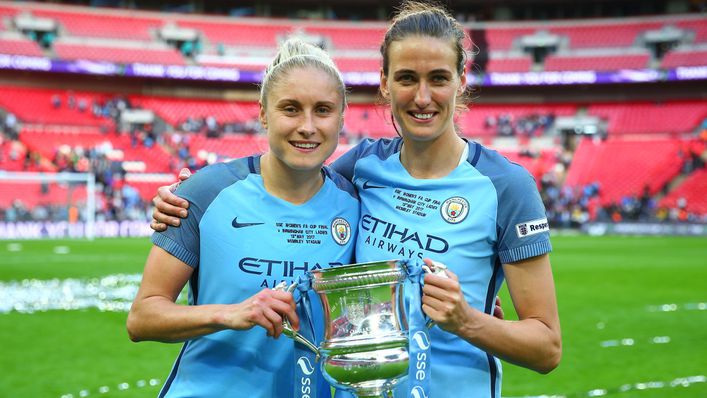 "You look at where the game is now, I think technically and tactically it's probably one of the reasons I retired because the level has just gone through the roof!
"It's just great to sit here and see where the league is now.
"There's always going to be things that can still be better, that's what everyone keeps pushing for.
"But for where it is now compared to 13 years ago, it's like a completely different ball game."
Tags