Saudi Pro League round-up: Cristiano at the double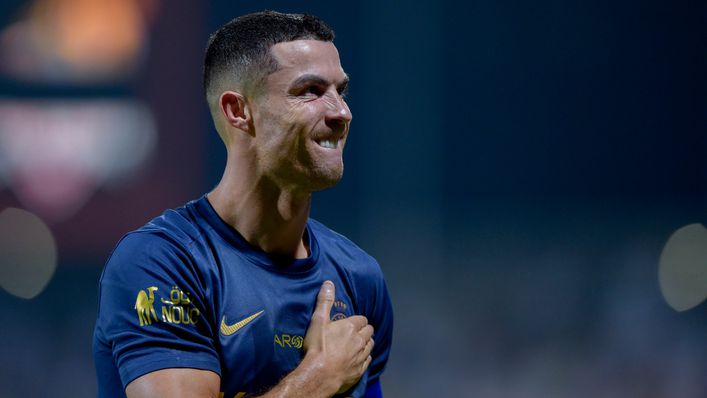 The spending by Saudi Pro League clubs was one of the major talking points of the summer transfer window, with the likes of Neymar, Karim Benzema, Sadio Mane, Roberto Firmino and Riyad Mahrez joining Cristiano Ronaldo in the Middle East.
With so many stars now plying their trade there, LiveScore is the place to be for all the big talking points.
Ron a roll
Cristiano Ronaldo scored a stunning 40-yard lob as part of a quick-fire second-half double to help Al-Nassr beat Al-Akhdoud 3-0.
The Portugal star chested down a loose ball and expertly lofted home from distance in the 80th minute after opposition goalkeeper Paulo Vitor raced out to clear the initial danger.
Ronaldo's eye-catching finish was his 15th goal of the season and came just three minutes after he had doubled his side's lead.
Thought about it
Bernardo Silva says he considered a move to Saudi Arabia in the summer but chose to remain at Manchester City after experiencing their thrilling Champions League triumph last term.
He told RTP: "I would lie if I said I didn't think [about the big-money offers from Saudi Arabia].
"What interested me was the heat of playing a Champions League semi-final, listening to the [Etihad] stadium going wild after scoring against Real Madrid in the semi-finals or when we won the final against Inter [Milan]. I didn't want to give up on that."
Not Inter it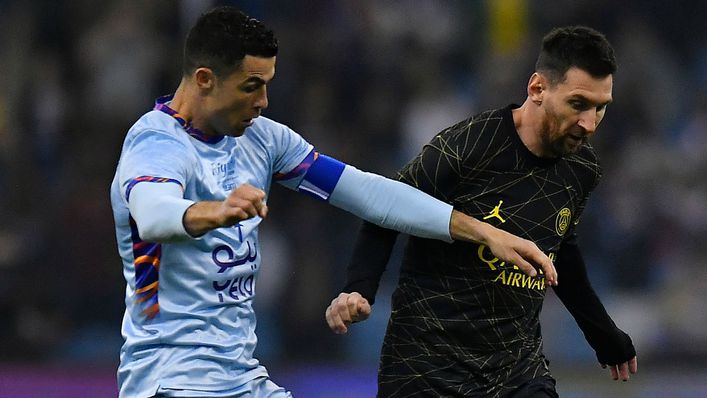 Old foes Cristiano Ronaldo and Lionel Messi were believed to be on course for a final showdown in 2024.
Saudi entertainment minister Turki Alalshikh announced that Inter Miami would face off against Al-Nassr and Neymar's Al-Hilal in February.
But the MLS outfit released a statement denying the claims — which has since been deleted.
Prem's loan groan
The Premier League has been defeated in its bid to ban loan transfers between associated party clubs in January.
The move was designed to prevent a club like Newcastle loaning a player from another team owned by Saudi Arabia's Public Investment Fund — they have been linked with a temporary switch for Ruben Neves from Saudi outfit Al-Hilal.
Premier League chiefs needed 14 out of 20 clubs to vote for the ban at the shareholders' meeting in London on Tuesday afternoon but fell short.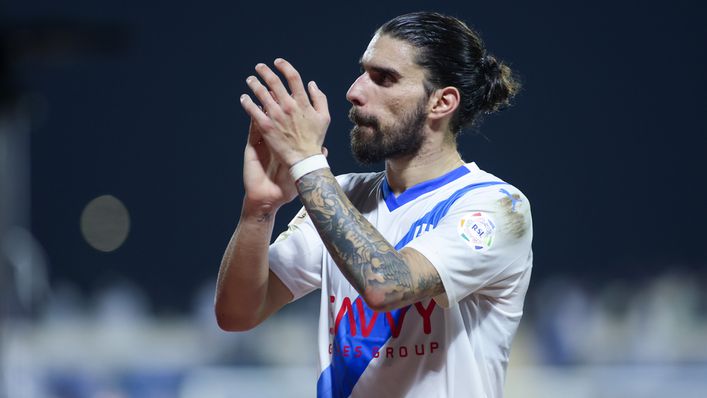 No end to spending
Saudi Pro League director of football Michael Emenalo says the division's focus will now be on acquiring the world's best players.
He said: "Whatever additional improvement that we need to do for any club, with time on our hands and preparation, we believe will be additions of the highest level.
"We will continue to support and to see every opportunity we have to bring more talented individuals that want to come to the Kingdom of Saudi Arabia that is open for business."
Tags