Maffei apologises to Vegas locals on behalf of F1 for disruption
Mitchell Fretton
LiveScore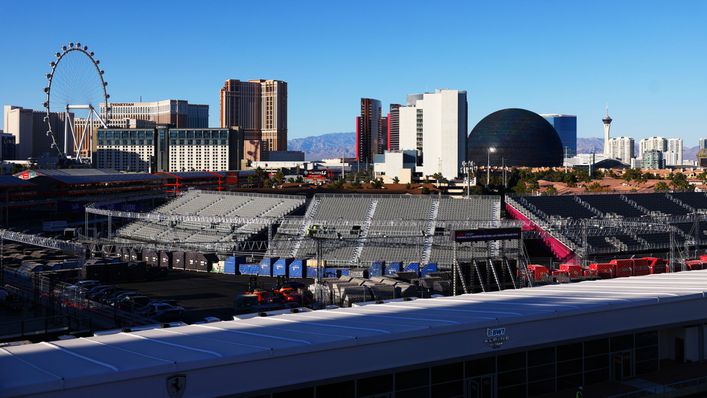 Liberty Media chief exec Greg Maffei has apologised to Las Vegas after locals voiced their concern over the impact Formula 1 is having on the city's infrastructure.
World champion Max Verstappen will be lining up alongside Lewis Hamilton and other stars this weekend as the sport arrives on the iconic Strip in the United States.
But there have been several teething problems ahead of the race, with tourists and locals finding their day-to-day business disrupted by building work in popular areas.
Maffei, who heads up the company behind F1, said: "I want to apologise to all the Las Vegas residents and we appreciate they have their forbearance and their willingness to tolerate us.
"We're going to bring something like $1.7billion of revenue to the area, so it's not just for the benefit of fans who want to view.
"We hope this is a great economic benefit in Las Vegas.
"We hope this is the most difficult year with all the construction that went on and things will be easier in the future."
Up to 105,000 fans are expected to attend the race alone on Sunday.
And with traffic already reduced to a crawling pace in some areas, many remain unconvinced by the benefits F1 will bring to the state of Nevada.
Ian Rineer, a Grand Canyon tour guide, is sceptical ahead of the spectacle but is willing to give the racing a chance before worrying about the future impact.
He said: "We are apprehensive. We love big events, we love money coming to town.
"But with F1 we don't know what type of value we are going to see yet because it is the first year and the hurdles we have had to jump through without knowing what is going to happen has everybody on edge.
"We are growing up as a city. Before coronavirus we didn't have a big stadium, now we have Allegiant Stadium [home of the Las Vegas Raiders], so we are big league.
"Las Vegas is growing up as a city but there are growing pains."