In Focus: Red-hot Kane ready to roar for Three Lions
Callum Rice-Coates
LiveScore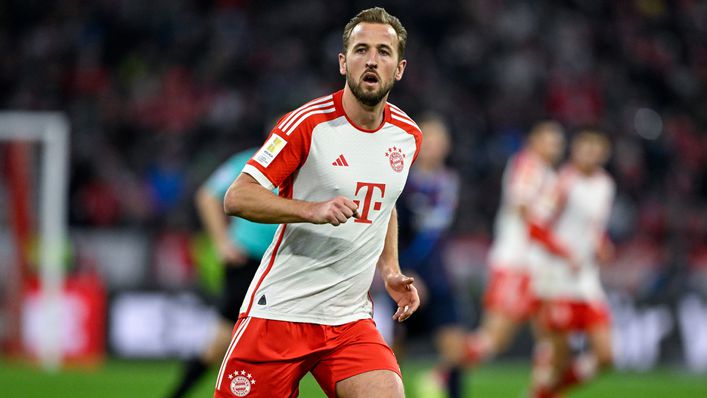 Life after Tottenham is proving pretty sweet for Harry Kane following his summer switch to Bayern Munich.
The England skipper, 30, took his Bundesliga tally to 17 goals from 11 appearances with a brace against Heidenheim last weekend.
Having also netted four times in the Champions League, Kane has already passed the 20-goal mark in all competitions.
As he turns his attention to England's Euro 2024 qualifiers with Malta and North Macedonia, we take a closer look at his remarkable form for Bayern.
Heroic Harry
England will hope to benefit from their No9's exceptional performances in Bavaria.
Kane is reaching new heights in a more dominant and creative side than the Tottenham outfit he left behind.
His double against Heidenheim saw him break the record for the most goals scored after 11 matches in Bundesliga history — and in his last seven outings, including England's win over Italy, he has netted 14 times.
At his current rate, Kane is on course to score more than 50 league goals this season, which would shatter Robert Lewandowski's German top-flight record of 41 in 2020-21.
He has already surpassed Niclas Fullkrug and Christopher Nkunku's top-scoring tally of 16 league goals last term and is significantly outperforming his xG.
The hitman also leads the way in the Bundesliga for shots on target (26) and big chances scored (13), with just four big chances missed.
On current form, no other striker in Europe is more reliable in front of goal.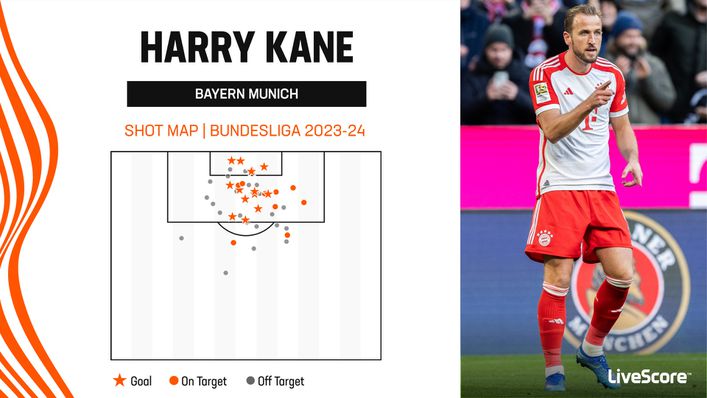 Spurred on
Kane has settled in at Bayern even faster than most expected him to.
The adjustment to a new country and division might have been a challenge for a player who had spent his entire career in English football.
But he has taken his already world-class game to another level in rapid fashion — much to the delight of Gareth Southgate.
The Three Lions boss said: "His football has always been really good. What's brilliant for him is he's taken on a new challenge, a fresh life if you like.
"He's moved to a big club abroad, which isn't straightforward, but he's adapted unbelievably well. So I think the confidence he will take from that will be enormous.
"There is a risk we really underestimate what we've got and what we've had for the last few years because any team, any country would love him as their No9."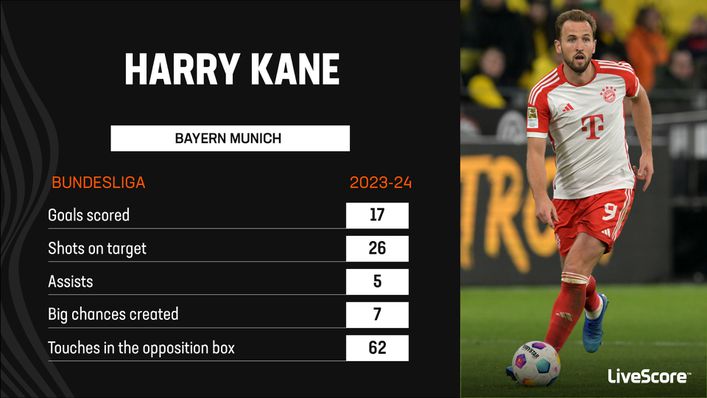 International influence
Facing Kane will be a daunting prospect for Malta and North Macedonia, England's final opponents in their European Championship qualification campaign.
The ex-Spurs forward seems to have reached his prime, scoring goals of all kinds — including one from inside his own half in a recent 8-0 win over Darmstadt.
After his latest starring performance for Bayern, Kane said: "Of course, the team deserves all the gratitude.
"They provide me with the opportunities. I enjoy playing in this team."
If England's equally gifted creative players can provide Kane with similar opportunities, the Three Lions will be among the favourites to win Euro 2024 next summer.
Tags