Five talking points as England labour to win over Malta
Adam Drury at Wembley
LiveScore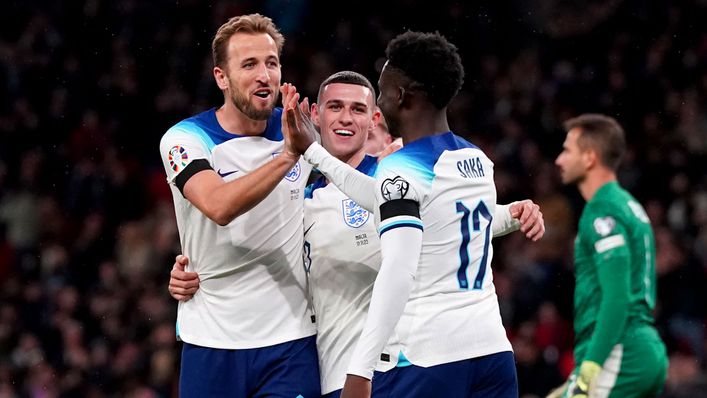 England laboured to a 2-0 victory over Malta at Wembley, with a first-half Enrico Pepe own goal followed by a Harry Kane strike 15 mintues from time.
It was a disappointing night in general for the Three Lions, who struggled to create openings and appeared surprised by their plucky opponents.
We analyse the key talking points from a low-key performance.
Snooze fest
When the Mexican waves and paper aeroplanes make a first-half appearance, you know you are in trouble.
The most notable feature of much of this match was that the visitors were more impressive than expected.
But from the hosts' perspective, this dreary performance lacked the quality that enabled them to see off Italy last month.
Yes, qualification for Euro 2024 is already banked, but mustering just two shots in the opening 45 minutes left an expectant Wembley crowd short-changed.
Midfield muddle
There is method to Three Lions boss Gareth Southgate continuing to pick Jordan Henderson in his squads, with familiarity a vital element of this improved side.
But fears the former Liverpool skipper would struggle to deal with the pace of high-level football after moving to Saudi Arabia were exacerbated this evening.
Both Henderson and Conor Gallagher struggled to get a grip of the game in the first half, with Malta allowed to break with alarming ease.
It was little surprise to see both substituted and that the performance improved when Declan Rice was introduced.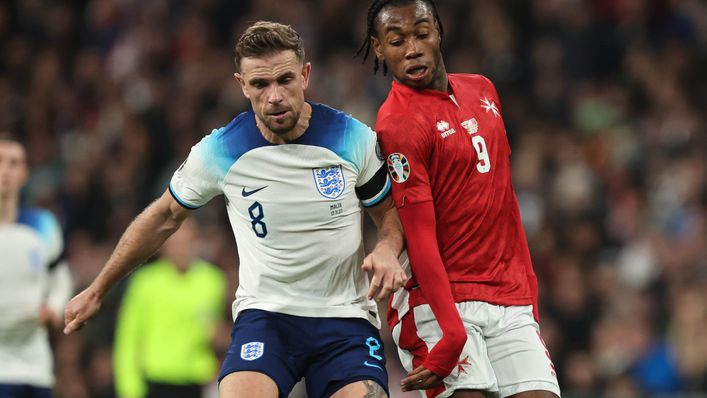 Prepare for the worst
The absence of Jude Bellingham was not the worst news for England, who must work out a way to play without their talisman should injury strike again next summer.
And this victory at least showcased Trent Alexander-Arnold as a creative alternative.
The Liverpool full-back looked to play with speed and provided fleeting moments of quality that may convince Southgate he can play in midfield at the Euros.
But whether his boss will risk the 25-year-old and Bellingham in the same side is doubtful.
Fantastic Phil
Phil Foden's England career was struggling to get started 12 months ago — but those teething problems have long been laid to rest.
The Manchester City ace was head and shoulders above everyone else on the pitch, drifting into pockets of space at will and using his speed and trickery to open up rare scoring opportunities for his side.
It follows a fine start to the season for Foden, who has been one of City's most consistent performers and excelled for the national team against Scotland and Italy.
It seems likely the wide forward positions are for he and Bukayo Saka to lose.
Palmer positive
The best news on a forgettable night for Southgate's side was a debut for Cole Palmer.
He has made a promising start to life at Chelsea since switching from Manchester City in the summer and was rewarded with an international bow in an unfamiliar left-sided role.
The 21-year-old rising star made little impression in his cameo but can be added to the list of potential squad options in those positions England have so well covered.
Tags