Ferrari boss Vasseur slams 'unacceptable' Vegas GP as practice session cancelled
Mitchell Fretton
LiveScore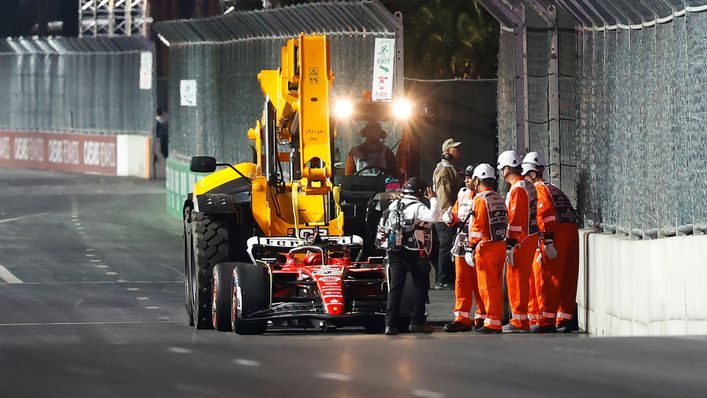 Fred Vasseur was left frustrated as Ferrari driver Carlos Sainz picked up damage from a loose drain cover during the first practice session in Las Vegas.
Formula 1 has arrived in Sin City but the spectacle is facing teething issues with second practice being pushed back while the problems are resolved.
And Vasseur has expressed his anger at having just eight minutes to gather data in an already tightly-packed schedule.
He said: "I think it's just unacceptable. The situation is we damaged completely the monocoque, the engine, the batteries.
"What he [Sainz] said is 'I hit something on the track'. He didn't know exactly what it was.
"We had a very tough FP1, it cost us a fortune, we f***** up the session for Carlos, we won't be part of the FP2 for sure.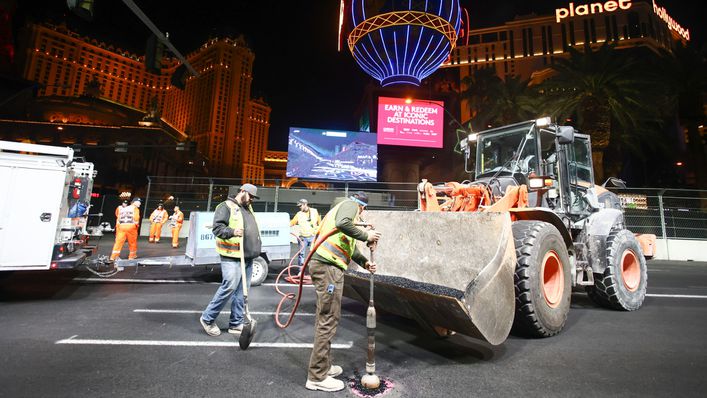 "We have to change the chassis, half the car, to set up the car. OK, the show is the show and everything is going well but I think it's just unacceptable for F1 today."
The FIA hopes to hold a 90-minute second practice session at 2.30am local time, three hours later than originally planned.
Over 20 water valve covers need to be fixed with quick-setting concrete but Nevada law prevents them from being welded down, which has been the method since a cover came loose under George Russell's car in 2019 in Azerbaijan.
Mercedes boss Toto Wolff meanwhile defended the race organisation.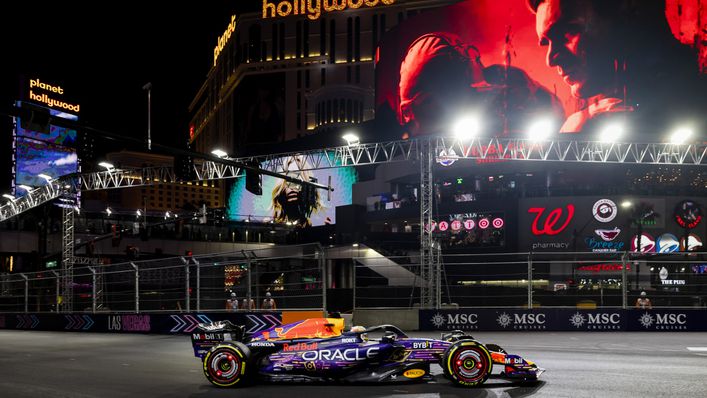 Responding to a journalist's question, the German said: "This is nothing. We have a free practice one session that we're not doing.
"They're going to seal the drain covers and nobody's going to talk about that tomorrow morning.
"It's completely ridiculous, completely ridiculous. FP1, how can you even dare trying to talk bad about an event that sets the new standards, new standards to everything?
"You're speaking about a drain cover that's been undone, that has happened before, that's nothing, it's FP1, give credit to the people who have set up this grand prix, that have made this sport much bigger than it ever was.
"All these people out here have done an awesome job and just because in FP1 a drain cover has become undone we shouldn't be moaning."