Everton forward Sorensen announces shock retirement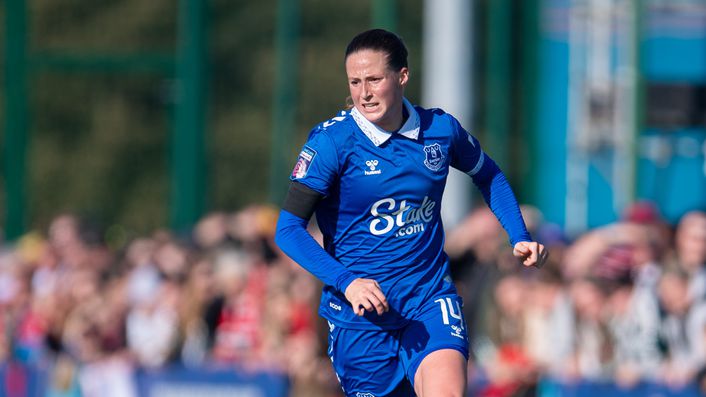 Everton forward Nicoline Sorensen has announced that she will retire at the end of 2023.
The Denmark international played at the Women's World Cup in the summer but has decided to pursue other interests.
The 26-year-old signed a new one-year deal with the Toffees in July but it will be ripped up early.
She posted on social media: "My promise to myself has always been to play as long as I enjoyed it and that time has now come to an end.
"I was a little girl that always played with all the boys in the school yard and I immediately fell in love with the game. I've never stopped playing since.
"No feeling has ever beaten the feeling of succeeding at something you worked on for a long time.
"But as we move through life our motivations, perspectives and passions change.
"Whilst appreciating this might be a surprise since I'm only 26 and it's not the norm to leave the game already, it's the right decision for me to do so."
Sorensen has played 38 international matches, scoring eight goals, and featured in all four of her nation's matches in Australia and New Zealand in July and August.
She signed for Everton from Brondby in 2020 and featured in all 22 of her side's Women's Super League matches in her debut campaign.
And the Dane started Sunday's 2-2 draw between the Merseysiders and Bristol City, a result which leaves her team sitting 10th in the WSL table.
Matches against West Ham, Liverpool and Man City will follow before her departure.
Tags