Curry ruled out of Six Nations in bitter blow to England's hopes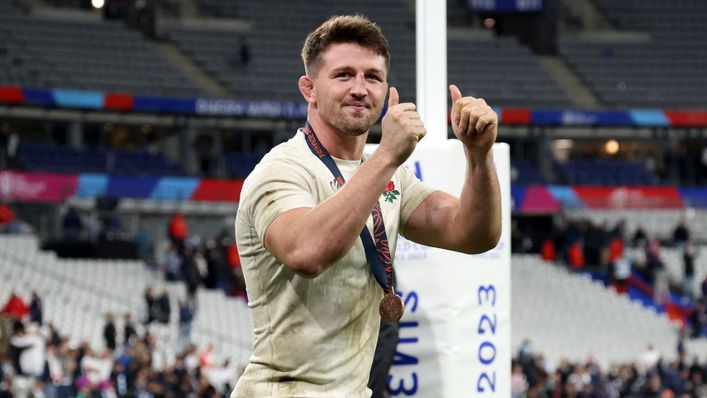 England have been dealt a huge blow after Tom Curry was ruled out of the Six Nations with a hip injury.
The Sale flanker, 25, requires surgery and will miss the rest of the season — a huge loss for club and country.
Curry has not played since earning his 50th cap in England's World Cup bronze medal match victory over Argentina.
Sale director of rugby Alex Sanderson said: "Tom needs a clear-out of his hip that will put him out for the rest of this season.
"He has been back down to London to have further extensive X-rays under movement with a different consultant and this is the best thing for him in the short term.
"I know it sounds long-term, the season, but it's not.
"He is still a young lad and it's the best thing for him in the short-term to ensure he is able to be more robust moving forward to train and progress his game the way he wants to.
"He has just got some wear and tear issues around his socket and a little bone that needs shaving off and cleaning up."
Curry missed this year's Six Nations and World Cup warm-ups through injury but returned to play a significant role.
England team-mate Ben Earl should return in time for the tournament despite going under the knife to fix a knee issue.
Saracens director of rugby Mark McCall confirmed: "Ben had a minor knee procedure this morning. It was his medial meniscus.
"We anticipate he'll be out for between six to eight weeks. I think overall it would be a good result. I think he will be playing in the month of January."