Wrexham rule out Armstrong appeal after EFL rejected last-gasp transfer
PA Sport staff
Press Association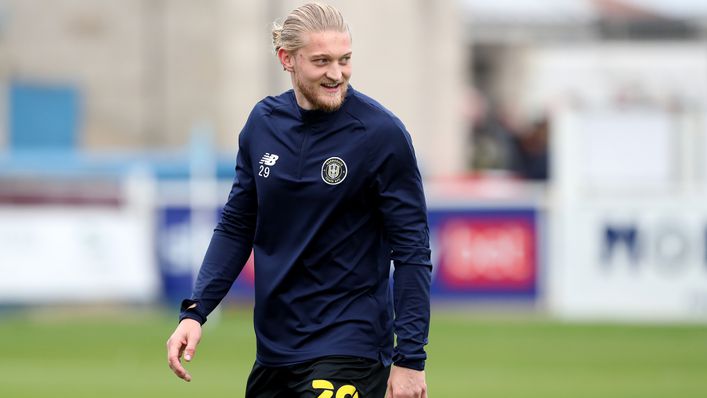 Wrexham have abandoned their bid to sign Harrogate striker Luke Armstrong after the EFL rejected the move.
The League Two club — owned by Hollywood actors Ryan Reynolds and Rob McElhenney — agreed terms with the 27-year-old on deadline day, with paperwork submitted for his signing.
However, the EFL stated relevant documentation was not submitted on time.
Wrexham responded to that statement by announcing they were "actively collating all the relevant information regarding a potential appeal against the decision", but Armstrong will now stay in North Yorkshire.
Wrexham's statement read: "Having reviewed the additional information received from the EFL and considered this in the context of the submission of the documents for the transfer of Luke Armstrong from Harrogate Town, the club have determined there is no reasonable chance of success if we were to appeal the EFL's decision to reject the transfer.
"Now this decision has been made, we wish to apologise to Luke as we were unable to complete the transfer by the deadline and Harrogate Town, who we are sure will be as disappointed as we are that the transfer will not now be completed in this window.
"The club will be reviewing the circumstances and processes that have led to this outcome with all the relevant parties."
Harrogate manager Simon Weaver was glad the saga was now resolved and welcomed having Armstrong back in his squad.
He said: "I think everybody involved in this potential transfer needed closure.
"We know now that we will have Luke Armstrong with us until January at least and that is a huge boost to us because Luke is a very good player.
"For both Luke and the club now it's about moving forward. To do that, we will be sitting down with Luke tomorrow at training to make sure his mind is clear and that he is happy to return to match action."
Tags