Woods 'would love' to make competitive return at St Andrews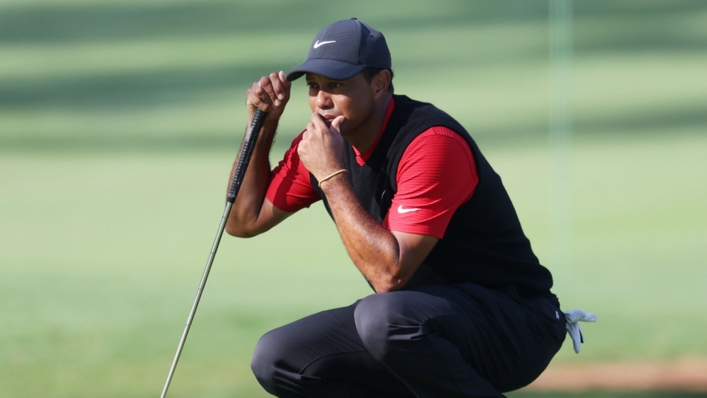 Tiger Woods wants to make his return to professional golf in next year's Open Championship at St Andrews, his "favourite golf course in the world."
The former world number one and 15-time major champion suffered serious injuries to his right leg after a car crash in February and previously revealed he had feared the limb would have to be amputated.
However, the 45-year-old is now targeting a part-time comeback to competitive golf and has his eyes on a tournament that is particularly special to him.
"I would love to play at St Andrews, no doubt about it," Woods said. "It's my favourite golf course in the world. Even the Champions' Dinner is really neat to be part of.
"I attended my first one in 2005 and Peter Thomson was still alive at that time. I was sat next to him and to hear him tell his stories was awesome.
"It's like at the Masters. Those dinners are priceless. It's an honour to be part of a room like that.
"I'd love to be able to play that Open Championship and hopefully I can."
Woods had previously returned from major back surgery to claim a shock 2019 Masters victory but on Monday he ruled out a full-time return this time around.
He accepts his days at the very top of the sport are likely over after the injuries he sustained earlier this year, though Woods was philosophical about the situation.
"I don't foresee this leg ever being what it used to be," Woods added on Tuesday. "The clock's ticking. I'm not getting any younger.
"I won't have the opportunity to practice [the way I used to] given the condition of my leg. That's okay.
"As far as playing at the tour level, I don't know when that's going to happen. I'll play a round here and there. A hit and giggle.
"To see some of my shots fall out of the sky a lot shorter than they used to is eye-opening but at least I'm able to do it again."