Women's Finalissima and youth final confirmed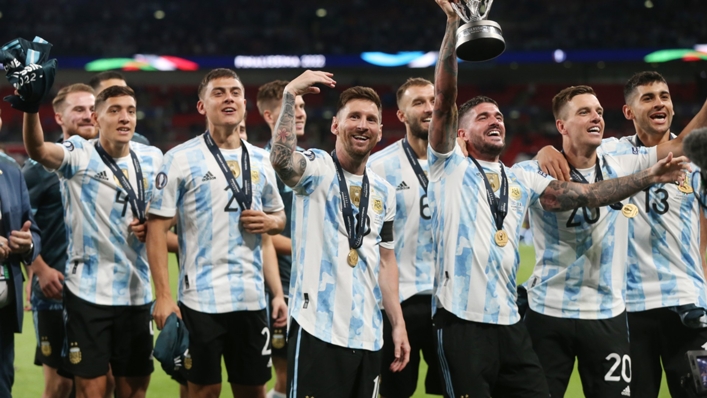 Plans for the Women's Finalissima have been confirmed after the inaugural men's match was declared "a success" by UEFA and CONMEBOL.
Argentina defeated Italy 3-0 at Wembley on Wednesday in a meeting between the winners of the Copa America and the European champions.
A hugely impressive Albiceleste display contributed to an event that both organisations were pleased with.
UEFA and CONMEBOL have subsequently announced three further intercontinental matches, headlined by the Women's Finalissima between the victors at the Women's Euro 2022 and the 2022 Copa America Femenina.
There will also be an encounter at Montevideo's Estadio Centenario as the youth team of Penarol, the 2022 Under-20 Copa Libertadores champions, take on 2022 UEFA Youth League winners Benfica in August.
Meanwhile, a four-team futsal tournament is planned between European champions Portugal, Spain, South American champions Argentina and Paraguay at the Movistar Arena in Buenos Aires this September.
A statement added: "UEFA and CONMEBOL have also agreed to continue with the exchange of referees for a variety of competitions and referees' courses following the excellent results of the exchange and the positive feedback received from the officials involved.
"Furthermore, UEFA and CONMEBOL are currently working on the mutual recognition of coaching qualifications with the aim of this coming into effect in the course of 2023, in accordance with an agreed timeline and set of requirements."
Tags