Euro 2022 kicks off on July 6 and is expected to attract record-breaking crowds for women's football.
Ahead of what promises to be a sizzling summer of action, we have pulled together a comprehensive guide to the tournament fixtures.
Which sides have qualified?
England (qualified automatically as host nation), Netherlands, Germany, Spain, France, Italy, Sweden, Belgium, Austria, Denmark, Norway, Switzerland, Northern Ireland, Finland, Iceland, Portugal (replaced Russia who were suspended following the nation's invasion of Ukraine).
Which groups are the teams in?
Group A: England, Austria, Norway, Northern Ireland
Group B: Germany, Denmark, Spain, Finland
Group C: Netherlands, Sweden, Switzerland, Portugal
Group D: France, Italy, Belgium, Iceland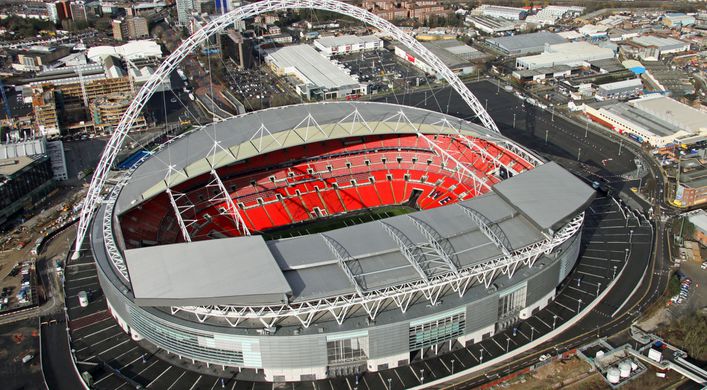 Women's Euro 2022 fixtures
Group A: England vs Austria, 8pm, Old Trafford
Group A: Norway vs Northern Ireland, 8pm, St Mary's
Group B: Spain vs Finland, 5pm, Stadium MK | Germany vs Denmark, 8pm, Brentford Community Stadium
Group C: Portugal vs Switzerland, 5pm, Leigh Sports Village | Netherlands vs Sweden, 8pm, Bramall Lane
Group D: Belgium vs Iceland, 5pm, Manchester City Academy Stadium | France vs Italy, 8pm, New York Stadium
Group A: Austria vs Northern Ireland, 5pm, St Mary's | England vs Norway, 8pm, Brighton and Hove Community Stadium
Group B: Denmark vs Finland, 5pm, Stadium MK | Germany vs Spain, 8pm, Brentford Community Stadium
Group C: Sweden vs Switzerland, 5pm, Bramall Lane | Netherlands vs Portugal, 8pm, Leigh Sports Village
Group D: Italy vs Iceland, 5pm, Manchester City Academy Stadium | France vs Belgium, 8pm, New York Stadium
Group A: Northern Ireland vs England, 8pm, St Mary's | Austria vs Norway, 8pm, Brighton and Hove Community Stadium
Group B: Finland vs Germany, 8pm, Stadium MK | Denmark vs Spain, 8pm, Brentford Community Stadium
Group C: Switzerland vs Netherlands, 5pm, Bramall Lane | Sweden vs Portugal, 8pm, Leigh Sports Village
Group D: Iceland vs France, 8pm, New York Stadium | Italy vs Belgium, 8pm, Manchester City Academy Stadium
Quarter-final 1: Winners Group A vs Runners-up Group B, 8pm, Brighton and Hove Community Stadium
Quarter-final 2: Winners Group B vs Runners-up Group A, 8pm, Brentford Community Stadium
Quarter-final 3: Winners Group C vs Runners-up Group D, 8pm, Leigh Sports Village
Quarter-final 4: Winners Group D vs Runners-up Group C, 8pm, New York Stadium
Semi-final 1: Winners quarter-final 1 vs Winners quarter-final 3, 8pm, Bramall Lane
Semi-final 2: Winners quarter-final 2 vs Winners quarter-final 4, 8pm, Stadium MK
Winners semi-final 1 vs Winners semi-final 2, 5pm, Wembley