Wigan handed second four-point deduction by EFL
PA Sport staff
Press Association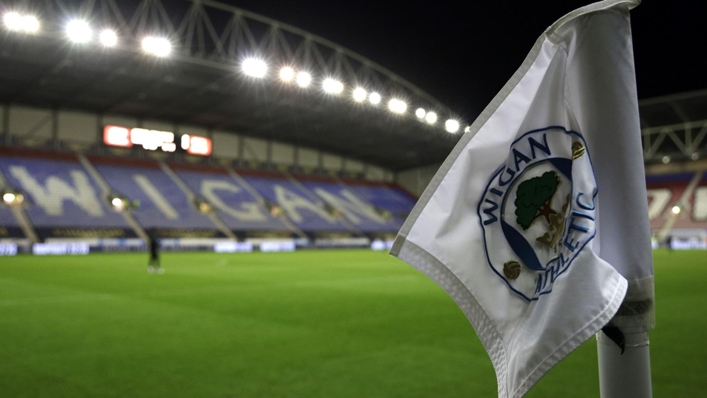 Wigan have been hit with a second four-point penalty over payment of wages and will start next season on minus eight points in League One.
The Latics were handed the initial deduction last week in response to two late payments in March and May, with a further four points suspended. An independent disciplinary commission required funds equal to 125 per cent of the club's forecast monthly wage bill to be paid into a nominated account by Wednesday, but that has not been done.
As a result, the additional sanction has been enforced.
A statement from Wigan held open the possibility of taking the matter to the courts, having taken issue with the ruling.
"We are extremely disappointed with this latest decision. The Football Club has been very transparent with the EFL who have had clear visibility of the eight-figure sum to finance the remainder of this season and the whole of next season," the Wigan statement read.
"The club will now consider all options open, including legal action in response to this, and will make no further comment at this time."
The EFL had earlier confirmed that discussions with Wigan – who finished bottom of the Sky Bet Championship this season – had been ongoing since Wednesday, without resolution.
The governing body said: "The EFL has spent the past 48 hours in dialogue with the club in an attempt to find a positive outcome to the issue but as of 9am Friday morning the required funds have not been deposited."
Latics chair Abdulrahman Al-Jasmi posted a lengthy statement on the club's website shortly before the most recent points deduction was announced, addressing the problems with meeting the payroll on time.
"I want to confirm that an eight-figure sum is currently being processed and is due to land in the club account imminently. This funding will also ensure financial stability for June and the 2023/24 season," he wrote.
"It is important to address the numerous late wage payments. As I have previously stated, I recognise this is totally unacceptable. Since Phoenix 2021 acquired Wigan Athletic in 2021, the ownership group will have invested over £30m into the club to date.
"The inflated wage bill resulted in cash flow issues which meant we could not adhere to the Agreed Decision with the EFL in January. However, everything possible was done to ensure wages were paid. Delays are a common occurrence with overseas transactions, but that is not and cannot be an excuse for late payments."
Tags