Talking Tactics: Why Rafa's appointment is sweet for the Toffees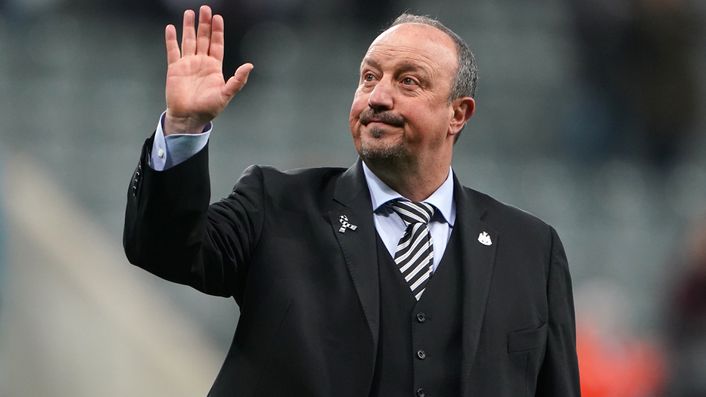 Everton's search for a new manager has come to an end — and not a moment too soon.
A month of meetings with various candidates has seen the Toffees appoint Rafa Bentiez, the man who guided Liverpool to their fifth European Cup.
That news has not been welcomed in all quarters of Everton's fanbase but he certainly has the pedigree to succeed at Goodison Park.
Success on his mind
Benitez, 61, is determined to bring silverware to his new club. Speaking after his unveiling, he said: "You can see the ambition is there. This club is growing.
"For me, it is about bringing the winning mentality, being competitive, so everything is in place on the pitch and off the pitch.
"To come to Everton is something that means a lot, for sure. You can see the ambition of the owner, of the board. Everybody wants to be better and to go to the new stadium with a massive boost.
"I like to compete. I like to win. I came from the academy at Real Madrid [as a young player and coach] and the winning mentality is already there.
"We [myself and my coaching staff] have won 13 titles because we have this mentality and I still want to win.
"And I have come to Everton because I liked the idea to be competitive again — to have the chance to compete in every game, to compete against anyone."
Home sweet home
As well as Liverpool, Benitez has previously managed Chelsea and Newcastle. In total, he has spent close to a decade in charge of Premier League clubs.
It really cannot be overlooked how invaluable that sort of experience is in what is arguably the most competitive division in the world.
After all, it is not just players who have to adapt after a move. Managers also need to familiarise themselves with the speed and physicality of the league.
Benitez knows the Premier League inside and out — and he also knows Merseyside. His family have lived there since 2004 so he will not need any time to settle in.
He added: "I love the passion of the people behind the club. I know the city, I know Scousers, I know what it means for every fan here to compete and to have the chance to win."
Suited to the system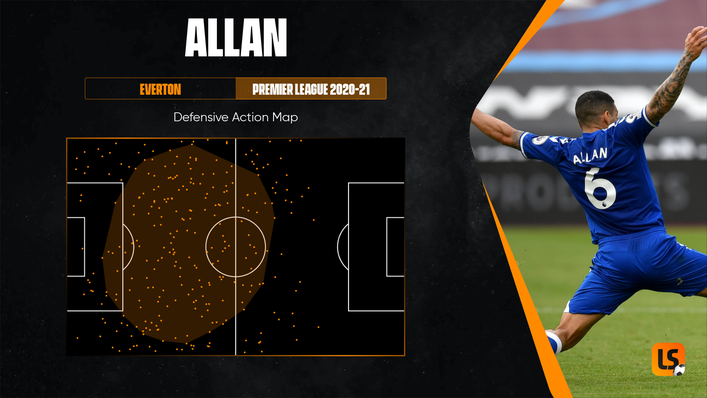 Everton have chopped and changed a lot in recent years. They have also spent a hefty sum of money in the transfer market in a bid to break into the top four.
The Toffees have appointed managers with contrasting styles, from Sam Allardyce to Marco Silva, to Carlo Ancelotti most recently.
Despite this, they have assembled a squad that might well be perfect for Benitez. The Spanish tactician, though notorious for his tinkering, loves a 4-2-3-1 formation.
Benitez usually opts for a destroyer and a playmaker as part of his central two and Everton already possess one of the most underrated midfielders in the Premier League in Allan.
The 30-year-old Brazilian is capable of doing the dirty work but is also comfortable in possession.
He could well be a key cog in the middle third alongside Andre Gomes, Tom Davies or even Gylfi Sigurdsson.
Benitez also likes operating with a focal point in attack and he has that in Dominic Calvert-Lewin.
The Merseyside club do not to bring in many players to cater to their new manager — the foundations are already there.
Time to tighten up
The one-time Real Madrid coach is obsessed with football and looks to control every situation imaginable — this can sometimes result in his team being overly structured and less than easy on the eye.
Benitez's mindset is that if you keep a clean sheet, you cannot lose.
Out of possession, his preferred 4-2-3-1 shape morphs into a 4-5-1 with lots of bodies behind the ball.
It is effective and needs to be — eking those 1-0 wins out can be the difference between finishing mid-table or in the top four.
Everton kept 12 clean sheets last season but conceded 48 goals, the third highest among the top 10 in the Premier League.
Under Benitez in the top flight across two seasons, Newcastle never conceded more goals than Everton did under Ancelotti last term.
Striker whisperer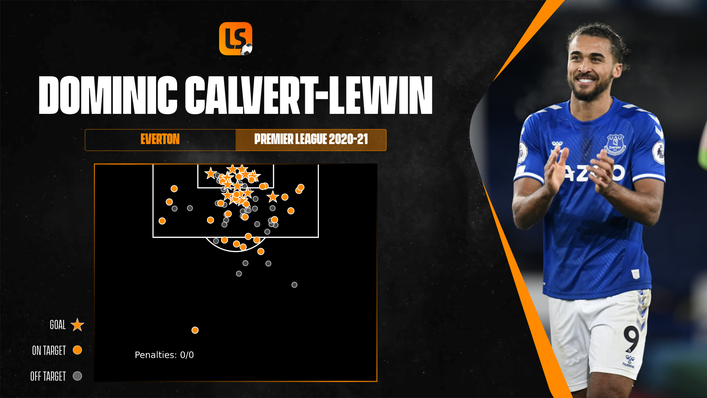 Benitez rarely gets the credit for this aspect of his management but he has a knack for improving forwards.
While in charge of Valencia, striker Mista netted 19 goals during their 2003-04 title triumph.
Then Fernando Torres registered a career-high 24 league strikes for Liverpool during his debut season in England under Benitez's guidance.
He was also responsible for turning Steven Gerrard into a goal machine.
Prior to his arrival on Merseyside, the Liverpool icon's best season in front of goal saw a return of 10. He hit 20 or more in three of the first five years under Benitez.
In more recent times, it was while Newcastle were managed by Benitez that Salomon Rondon scored a career-best 11 Premier League goals.
Calvert-Lewin, 24, is in good hands — his return of 16 in 33 last season does not have to be a one-off.
Unfinished business
Benitez has never been part of an ambitious project and has always had one hand tied behind his back.
At Liverpool, owners Tom Hicks and George Gillett were not interested in investing in the team. Benitez usually had to sell players if he wanted to bring in reinforcements.
It is why he was reportedly willing to part ways with Xabi Alonso to sign Gareth Barry and why Peter Crouch was sold to fund a move for Robbie Keane.
It was a similar situation at Newcastle, where he was always operating on a strict budget.
Those in charge of Everton, however, have shown they will invest in the side. If Benitez is backed, he could deliver a trophy or two at Goodison Park.
Tags