Which games have been postponed due to coronavirus?
Cian Cheesbrough
LiveScore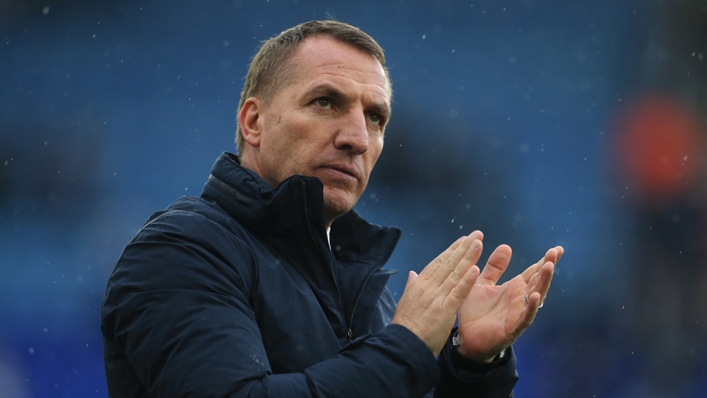 Coronavirus is continuing to wreak havoc across the football fixture list during the winter months.
As the pandemic rages on, the Omicron variant has led to spikes in cases across the United Kingdom.
And it has made its way to football, with outbreaks at clubs across England's top four divisions forcing numerous games to be postponed.
Tottenham's Premier League fixture against Brighton, scheduled to take place on December 12, was the first to fall foul following an outbreak in the Spurs camp.
Manchester United's meeting with Brentford on December 14 was the next to go after the Red Devils were forced to shut their Carrington training complex following a rise in cases.
A day later, Burnley's home tie against Watford was called off just hours before kick-off due to a similar surge in the visiting camp.
With Spurs still struggling and Leicester also dealing with positive cases, the pair's meeting on Thursday was another to be postponed.
The same day, it was announced that United were still struggling with cases and that their Saturday lunchtime clash with Brighton was also shelved.
By Thursday evening, four further Premier League fixtures had been cancelled.
Keep up to date below with all the key information on the ever-changing fixture schedule.
Which upcoming games have been postponed?
Premier League
December 18 — Manchester United vs Brighton, Aston Villa vs Burnley, Southampton vs Brentford, Watford vs Crystal Palace, West Ham vs Norwich
December 19 — Everton vs Leicester
Championship
December 18 — Cardiff vs Derby, Coventry vs Stoke, Millwall vs Preston, QPR vs Swansea, Reading vs Luton
League One
December 18 — AFC Wimbledon vs Portsmouth, Bolton vs Wycombe, Burton vs MK Dons, Gillingham vs Crewe, Lincoln vs Doncaster, Sheffield Wednesday vs Accrington Stanley
League Two
December 18 — Carlisle vs Bradford, Colchester vs Hartlepool, Crawley vs Oldham, Forest Green vs Mansfield, Northampton vs Barrow, Port Vale vs Exeter, Scunthorpe vs Bristol Rovers, Swindon vs Walsall
December 21 — Forest Green vs Colchester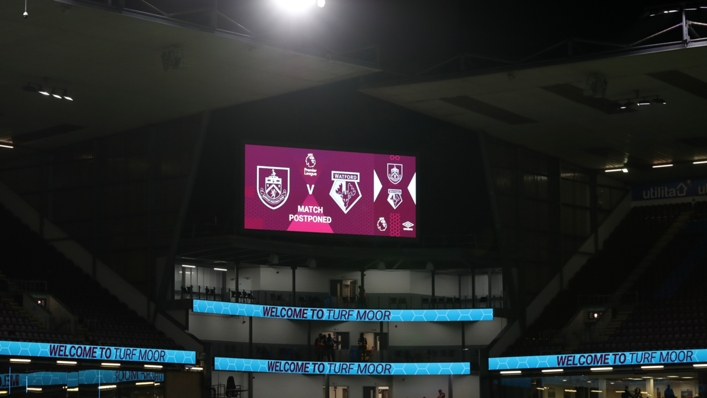 Which Premier League teams have had positive cases?
Aside from United, Spurs, Leicester and Watford, there are several other clubs struggling with outbreaks.
Graham Potter has admitted Brighton have had "three or four" cases, while Brentford recently recorded 13 positive tests.
Norwich and Aston Villa both had first-team players unavailable for their clash on Tuesday due to coronavirus, while Brentford have had to shut their training ground.
How will the Premier League and EFL deal with cancellations?
Both the Premier League and EFL have released statements detailing how they will deal with cancelled games.
The top flight will assess postponements on a case-by-case basis, taking into account a number of factors, including the severity of the outbreak at the club and the number of available players.
League chiefs have also reaffirmed their intention to continue with the current fixture list where possible.
A Premier League statement said: "The board assesses applications to postpone matches on a case-by-case basis, based on existing rules and coronavirus postponement guidance issued to all clubs.
"It will assess a number of factors, including the ability of a club to field a team; the status, severity and potential impact of the coronavirus outbreak at the club — and the ability of the players to safely prepare for and play the match.
"The board must also consider the wider risks to the opposition and other people the club may come into contact with."
The EFL's policy states that all teams with 14 players available, including a goalkeeper, will be expected to play as scheduled.
Tags