Wenger suggests 'political demonstrations' contributed to Germany's exit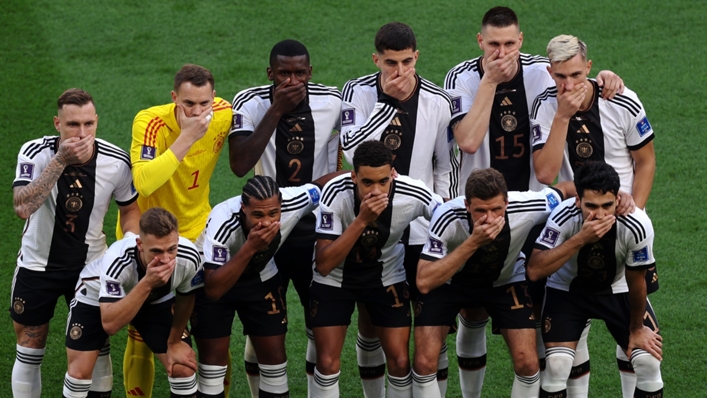 Arsene Wenger has suggested Germany's early elimination from the World Cup was linked to their decision to carry out "political demonstrations" in Qatar.
Germany slumped to a second consecutive group-stage exit as Japan and Spain progressed from Group E, failing to recover from a surprise 2-1 defeat to the Samurai Blue on matchday one.
Ahead of that fixture, Germany's players covered their mouths during a team photo to protest FIFA's decision to ban captain Manuel Neuer from wearing the OneLove armband – a gesture intended to promote an anti-discriminatory message in Qatar, where homosexuality is illegal.
A statement from the team said "denying us the armband is the same as denying us a voice", but some – most notably Belgium winger Eden Hazard – claimed the protest may have distracted Germany's players.
Wenger, the head of FIFA's Technical Study Group for the tournament, agreed with that suggestion, saying: "When you go to a World Cup, you know you can't lose the first game.
"The teams who have the experience to perform in tournaments like France and England played well in the first game.
"The teams who were mentally ready, with a mindset to focus on competition, and not the political demonstrations."
Speaking after the defeat to Japan, Germany coach Hansi Flick insisted his players were "not at all" distracted by their decision to take a stand on the OneLove debate.
Germany were one of several European teams to initially commit to wearing the armband, but each backed down ahead of the World Cup after facing the apparent threat of sporting sanctions.
Tags