Weghorst explains 'really disappointing' Messi snub after World Cup clash
John Skilbeck
Stats Perform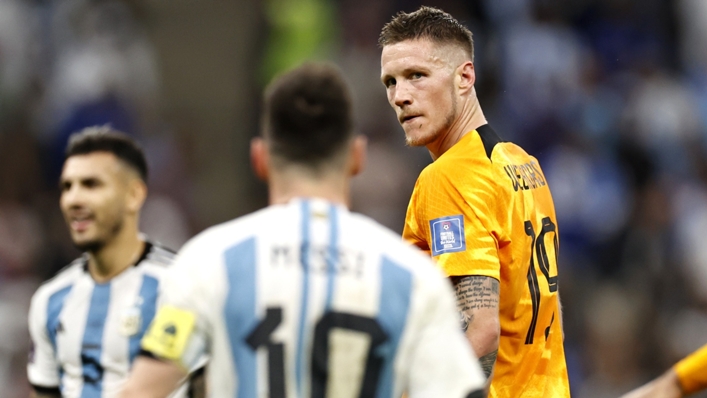 Wout Weghorst expressed dismay at being snubbed by Lionel Messi after the Netherlands striker was given the brush-off following Friday's chaotic quarter-final.
The Dutch frontman made a stunning impact as a substitute, scoring a late double to force a 2-2 draw and take the match to extra time.
He almost overshadowed Messi, whose penalty had put Argentina two goals clear, and afterwards it emerged Weghorst and Messi clashed following the Copa America champions' victory on penalties.
Prior to a post-match TV interview with TyC Sports, Messi said to somebody out of camera shot: "What are you looking at, fool?"
That bystander has been identified by the broadcaster as having been Weghorst.
The Netherlands are going home after being unable to cap their thrilling fightback, and Weghorst was taken aback by Messi's attitude when he caught up with him.
"I wanted to shake his hand after the game, I have a lot of respect for him as a soccer player," Weghorst said, "but he threw my hand to the side and didn't want to talk to me."
Quoted by Marca, Weghorst added: "My Spanish isn't very good, but he said disrespectful words to me and that disappoints me, really disappointing."
Weghorst became the first substitute to score twice in a World Cup match for the Netherlands.
The game saw 15 cards shown to players that played an active part, which set a new record for the most in World Cup history. Dutch defender Denzel Dumfries was sent off after the shoot-out, with tensions spilling over.
Tags