In Focus: Watford's King is key to Ranieri's reign
Mitchell Fretton
LiveScore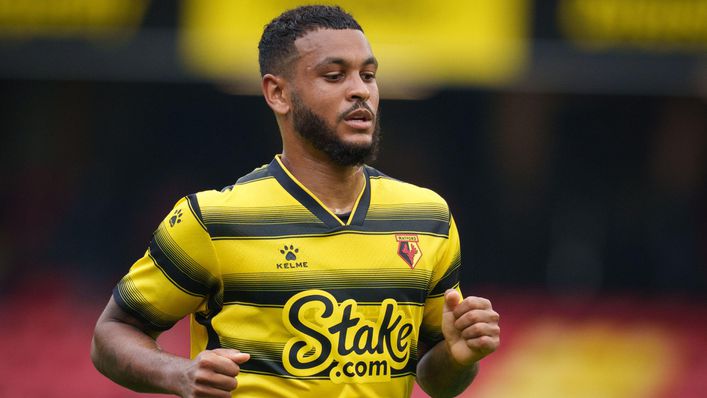 Since his departure from Everton in the summer, Josh King has returned to his best form under Watford manager Claudio Ranieri.
The Norwegian had a slow start to the Premier League campaign but has found his shooting boots in recent weeks.
He scored in the recent 4-1 rout of Manchester United which led to the dismissal of Ole Gunnar Solskjaer but the striker has more than just goals to his game.
We take a look at King's development at Watford this season and the important role he plays for the Hornets.
A prolific finisher
It would be fair to describe King's time at Everton as a failure — under Carlo Ancelotti, he only featured in 11 Premier League games and failed to score.
The former Toffees man showed glimpses of his ability during his time at Goodison Park but was never given a steady run of games to cement his position in the starting XI.
King's time at Bournemouth was a much better demonstration of his ability — the 29-year-old scored 48 goals in 161 league games during the Cherries' five-year stay in the top flight.
He is known for his pace and ability to run in behind the opposition defence. This has been a strong feature of his game during his time at Vicarage Road and it is starting to pay dividends for the forward.
His hat-trick against Everton before the international break once again turned the spotlight on King.
Strong mindset
Having played on the fringes of a Premier League squad, King will know it can be easy to drop your head if things are not working out as you would have hoped.
But he has shown grit and determination to force his way into this rejuvenated Watford side under Ranieri.
The ex-Blackburn man had recovered from a knee injury before scoring his three goals against Everton, something the Hornets boss was very pleased about.
Speaking after the game, Ranieri said: "I'm very, very happy because last week I didn't have Josh King and today I had Josh King.
"King made a fantastic match, not only because he scored a hat-trick, but because he held the ball up, he won all the duels, he was fantastic in every action."
King's injuries have been an issue for him but his elite mindset has allowed him to bounce back from each setback.
The Oslo-born finisher has missed over a year through injury during his time at Bournemouth alone.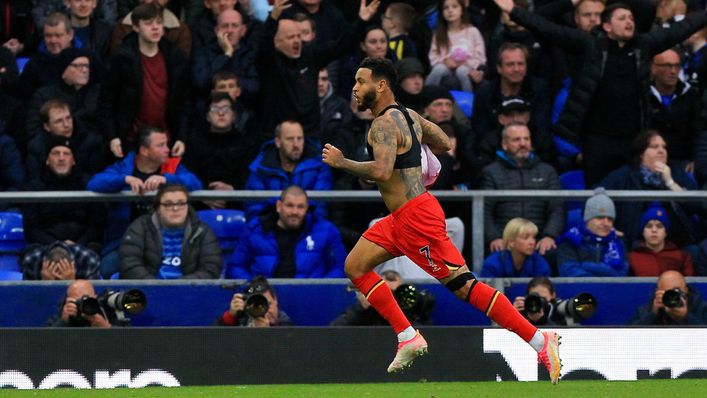 Proving people wrong
King has a fiery personality that has certainly been reflected during his time in London.
The more goals he scores, the more confident the experienced striker becomes.
While he does most of his talking on the pitch, he has taken a dig at Everton for how he was treated in Merseyside.
Although his performances were not up to standard at Goodison Park, King argues that he was not given enough opportunities.
Speaking after the victory over his former club, he said: "I didn't get given a chance. I did wake up today and had a feeling because I was here and didn't get given a chance. That's football.
"I feel like every time someone doubts you or doesn't believe in you, you've got a point to prove, that's me personally. I felt like I had a point to prove today."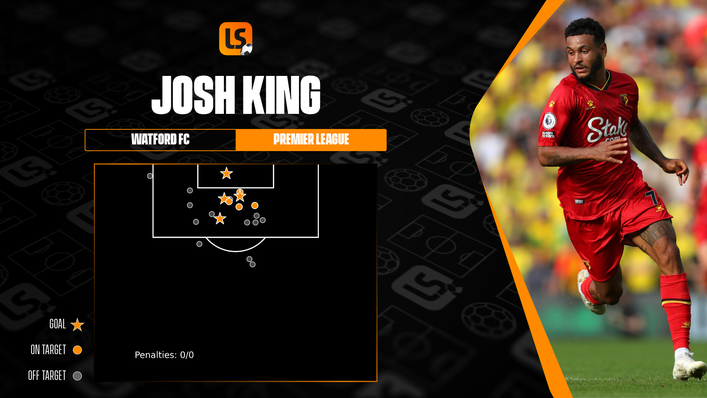 A return to the top?
King is a proven goalscorer in the Premier League — he has done it with both Bournemouth and Watford and was named Norway's Footballer of the Year in 2017.
The question remains as to whether he can actually perform in a side that is challenging for honours and European football.
Should he continue his fine form for the Hornets this season, the 57-cap international may find himself the subject of transfer speculation once again in the summer.
However, there is no doubting that King is more than a match for the Premier League — his shortcomings at Everton should not be reflective of his entire career.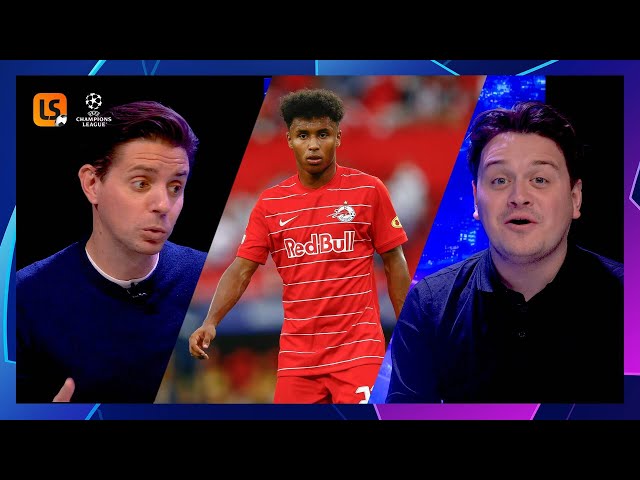 Tags