Warriors head coach Kerr advocates for 72-game regular season
Liam Phillips
Stats Perform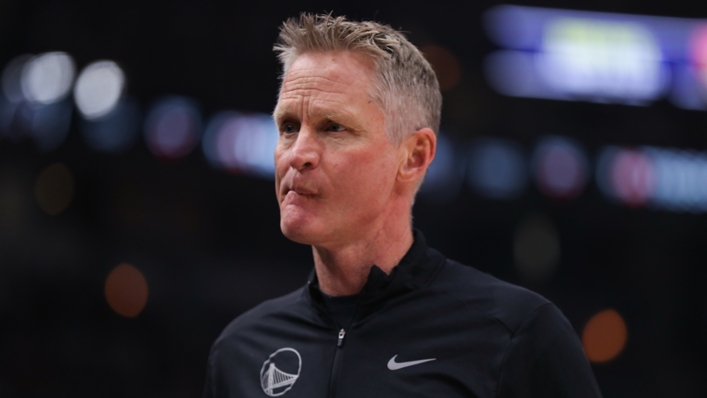 Golden State Warriors head coach Steve Kerr believes a 72-game regular season would mostly eliminate the need for rest games after choosing to sit his stars against the Cleveland Cavaliers on Friday.
The Warriors were coming off an overtime loss against the Boston Celtics on Thursday where reigning NBA Finals MVP Stephen Curry played 43 minutes, while his future Hall of Fame team-mates Draymond Green and Klay Thompson both eclipsed 36 minutes.
Asking them to jump straight on a plane after the game and suit up again 24 hours later against the Cavaliers was too unrealistic, according to Kerr, who was apologetic about the fact that paying fans would not get the opportunity to see the headliners in action.
Speaking to the media before the game, Kerr made it clear these situations are avoidable if the league would be willing to shorten the 82-game regular season.
"I feel terrible for fans who buy tickets expecting to see someone play and they don't get to see that person play," he said. "It's a brutal part of the business. It's why I'm going to continue to advocate for 72-game seasons.
"You take 10 games off the schedule — it always feels like with 10 games left in the year everybody's sort of had it anyways.
"That creates enough rest where we don't have to have some of these crazy situations. I think you'd see way fewer games missed from players."
He added: "We have so much more data, so much more awareness of players' vulnerability. It's proven that if guys are banged up, back-to-backs, players are much more likely to get injured and miss more games — and that's why you're seeing it league wide.
"Everybody is being cautious when a guy is banged up. You're just playing the long game."
Tags