In Focus: Osimhen moves closer to Napoli exit after TikTok row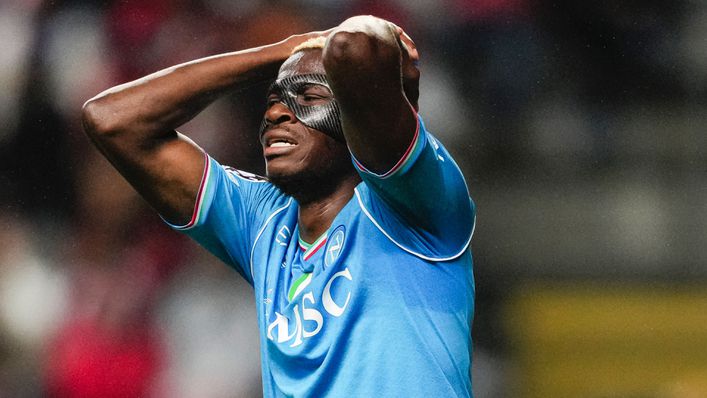 It has been a dramatic week in the life of Napoli star Victor Osimhen.
The striker missed a penalty in the goalless draw with Bologna last Sunday, which was followed by the club releasing a mocking TikTok video and his agent threatening legal action.
On Wednesday, the Nigeria international was back in action and found the net in a 4-1 win over Udinese.
Ahead of Napoli's Serie A match with Lecce tomorrow, we examine the impact recent events may have on Osimhen's future.
Legal action
Osimhen's agent Roberto Calenda responded on social media to Napoli's ill-judged video.
He wrote: "What happened today on Napoli's official profile on the TikTok platform is not acceptable.
"A video mocking Victor was first made public and then, but now belatedly, deleted.
"A serious fact that causes very serious damage to the player and adds to the treatment that the boy is suffering in the last period between media trials and fake news.
"We reserve the right to take legal action and any useful initiative to protect Victor."
After Wednesday's win over Udinese, Partenopei boss Rudi Garcia tried to extinguish the flames of the row.
He said: "We were all frustrated and angry at not winning in Bologna.
"That happens. We cleared things up and on a sporting level everything is back to normal.
"Then you have clumsy moments, nobody wanted to do any harm."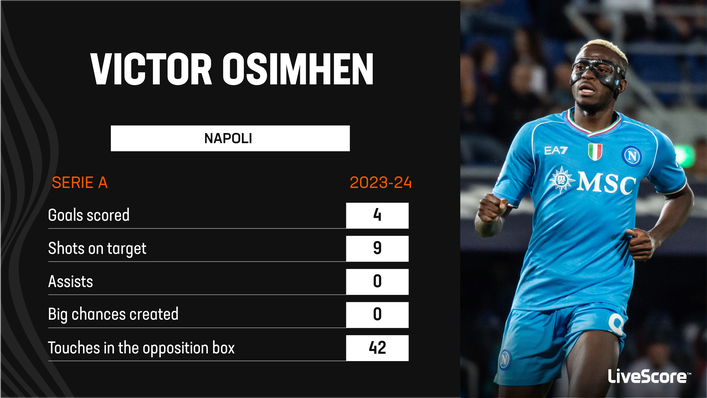 Club statement
Napoli released a statement of their own on Thursday and stopped short of offering an apology.
It read: "To avoid any potential exploitation of the matter, Napoli would like to explicitly state that the club never intended to offend or make fun of Osimhen, who is an asset to the club.
"Over the course of the summer, Napoli rejected all offers to sign the striker — firm proof of the club's appreciation of him.
"On social media and TikTok particularly, expressive language is used in a light-hearted and playful manner.
"In this case involving Victor there was no intention of mockery or derision. If Victor was in any way offended, this was not at all in the club's intentions."
January transfer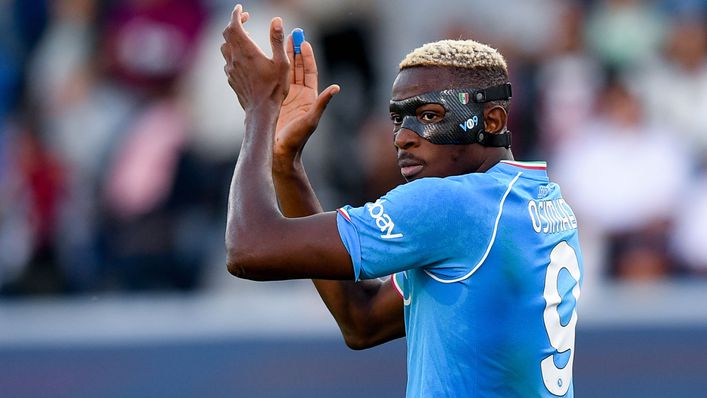 Mocking their star player's misfortune was a bizarre decision by Napoli's social media team.
For both the manager and the club itself to then pass up the chance to simply apologise or condemn the video means the chaotic chapter is not yet over.
Osimhen remained with the team past this summer after shooting them to a historic Serie A title with 26 league goals — and that demonstrated some loyalty.
Talks had already stalled however over the extension of the Nigerian's contract, which is set to expire in 2025.
A January transfer may follow, as Napoli attempt to make the best out of an issue of their own creation — and there is reported interest from Saudi Arabia, Real Madrid and Chelsea.
Osimhen may no longer feel appreciated by Napoli but he will not be short of offers from clubs willing to make him their new talisman.
Tags