Vettel claims environmental impact makes him consider Formula 1 future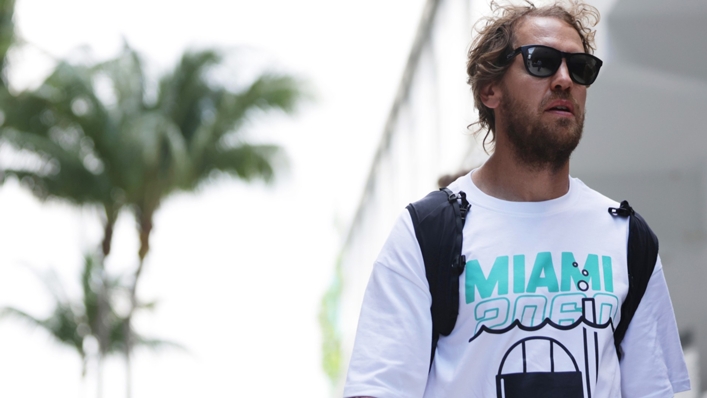 Sebastien Vettel says Formula 1's contribution towards climate change has made him consider his future in the sport.
Aston Martin driver Vettel is known for his environmental and political activism, having previously worn the pride flag at last year's Hungarian Grand Prix and organised an all-women karting event on the weekend of the 2021 Saudi Arabian Grand Prix.
Ahead of the inaugural Miami Grand Prix last week, Vettel wore a t-shirt featuring the slogan: "Miami 2060: First Grand Prix under water, act now or swim later" in an attempt to draw attention to the issue of global warming.
Speaking on BBC debate show Question Time on Thursday, the four-time drivers' champion said the environmental impact of travelling the world to race had made him think about his participation in the sport.
Asked whether his involvement in the sport made him a hypocrite, the 34-year-old replied: "It does, it does, and you're right when you laugh.
"There are questions I ask myself every day, and I'm not a saint.
"Certain things are in my control and certain things are not. It's my passion to drive a car, I love it and every time I step in the car, I love it.
"There's things that I do because I feel I can do them better. Do I need to take a plane every time? No, not when I can take the car.
"When I get out of the car, of course I'm thinking as well 'Is this something that we should do, travel the world, wasting resources?'"
Vettel sits 14th in the drivers' championship standings after being classified 17th when failing to finish in Miami, having missed the first two races of the 2022 season after testing positive for COVID-19, and will be out of contract at the end of the campaign.