Verstappen calls for F1 rule change after 'harsh' Sainz penalty
Cian Cheesbrough
LiveScore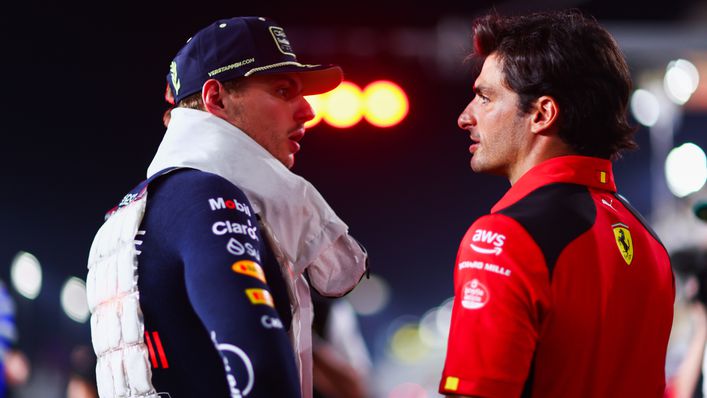 Max Verstappen has called for a Formula 1 rule change after labelling the penalty given to Carlos Sainz for the Las Vegas Grand Prix as "very harsh".
Sainz took second behind Ferrari team-mate Charles Leclerc in Saturday's qualifying session ahead of the first ever Grand Prix on the Las Vegas Strip circuit.
But the Spaniard will take a 10-place grid penalty after having to fit a new battery following damage sustained when his car struck a drain cover on Thursday.
Verstappen took third for Red Bull and will benefit from the sanction — but the world champion was critical of the punishment ahead of F1's new showpiece event in Sin City.
Sitting alongside the Ferrari drivers in the post-qualifying press conference, Verstappen said: "The rules have to change for that.
"It's the same if you get taken out and have a big accident. You can lose parts of engine, energy store, all these kind of things.
"So, first of all, that needs to change and these things can be taken into consideration that you can take a free penalty or not, it will not be counted.
"Besides, I think teams should not be allowed to have a say in these kind of things because for sure they are going to vote against that.
"I do think it's very harsh on Carlos but in this political environment we are in of course every team thinks about themselves and they are going to say 'no, he has to take the penalty'."
Sainz had driven well in qualifying and came within 0.044 seconds of beating team-mate Leclerc for the fastest time around the Las Vegas Strip circuit.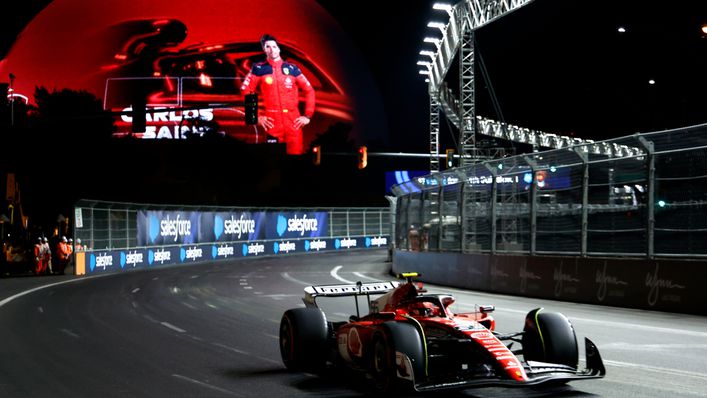 On the sanction, Sainz told Sky Sports: "Sad, frustrated, disappointed.
"At the same time not very surprised because this shows that this sport sometimes no one can understand it.
"I think I am paying tomorrow one of the most unfair penalties that I have ever seen.
"Disappointed that the governing body doesn't have enough power to overrule certain teams, certain situations like we have here and that I am going to be paying a penalty that I think no one agrees with.
"I would love to be fighting for the win but for an unbelievable penalty I'm going to be fighting on a comeback from 12th that I'm going to do everything I can to come back to the top."