Verstappen: Budget cap punishments to serve as 'extra motivation' for Red Bull
Joshua Challies
Stats Perform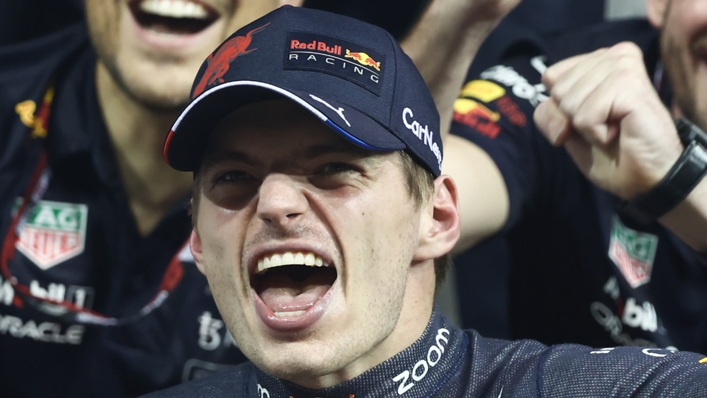 Max Verstappen is confident Red Bull will use the punishments issued for budget cap breaches as "extra motivation" to succeed in 2023.
The team, who won the Constructor's Championship for the first time since 2013 last season, have been hit with wind tunnel testing restrictions and CFD limitations after they were judged to have breached financial regulations.
The full impact of those punishments is unclear but a reduction in time allowed in the wind tunnel could lead Red Bull to fall behind their rivals in aerodynamic developments, causing them to lose time on the fastest sections of Formula One tracks.
Rivals Ferrari are reported to have made significant gains ahead of the 2023 campaign, with their car said to be a second faster than their 2022 vehicle, while Mercedes made clear improvements at the back end of last season.
However, Verstappen, bidding to win a third consecutive championship, expects Red Bull to be in the running and feels the punishments issued can provide additional encouragement for the team.
"Well, I mean, it will affect us, but how much? I don't know yet," he told the F1's official website.
"I'm confident that the team, and the people we have, can use that as extra motivation to try and do even better. I know, of course, they always give their best.
"But we have a very competitive car, we have a lot of great ideas, I think, already for next year as well with the car, and hopefully it's going to be enough."
F1 teams head to Bahrain in February for pre-season testing, before the new campaign begins in Sakhir on March 5.
Tags