US will not send government officials to Beijing 2022 Winter Olympics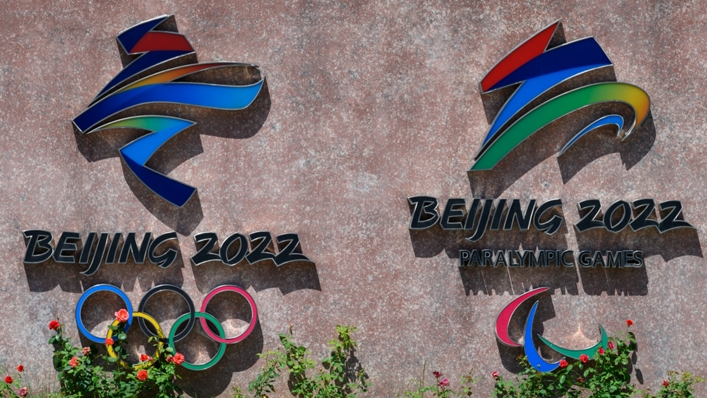 The United States government confirmed on Monday that it will not send officials to the 2022 Winter Olympics and Paralympics in Beijing, though athletes will attend with theIr full support.
President Joe Biden stated last month that he was considering a diplomatic boycott amid criticism of China's human rights record.
A statement from China earlier in the day said that it would bring unspecified "countermeasures" against any such diplomatic boycott.
However, White House press secretary Jen Psaki told a daily press briefing: "The Biden administration will not send any diplomatic or official representation to the Beijing 2022 Winter Olympics and Paralympic Games given the [People's Republic of China's] ongoing genocide and crimes against humanity in Xinjiang and other human rights abuses.
"U.S. diplomatic or official representation would treat these games as business as usual in the face of the PRC's egregious human rights abuses and atrocities in Xinjiang, and we simply can't do that."
Psaki did confirm that the diplomatic boycott will not affect the attendance of American athletes, adding: "The athletes on Team USA have our full support. We will be behind them 100 per cent as we cheer them on from home."
Chinese foreign ministry spokesman Zhao Lijian had told a news briefing earlier in Beijing that calls for a boycott amount to "grandstanding" and should be halted "so as not to affect the dialogue and cooperation between China and the United States in important areas.
"If the U.S. insists in wilfully clinging to its course, China will take resolute countermeasures," he added, without confirming what those countermeasures would be.
The Winter Olympics are due to run from February 4-20, while the Paralympics are scheduled to take place from March 4-13.
Tags