United States Soccer Federation will not 'tarnish' reputation by playing against Russia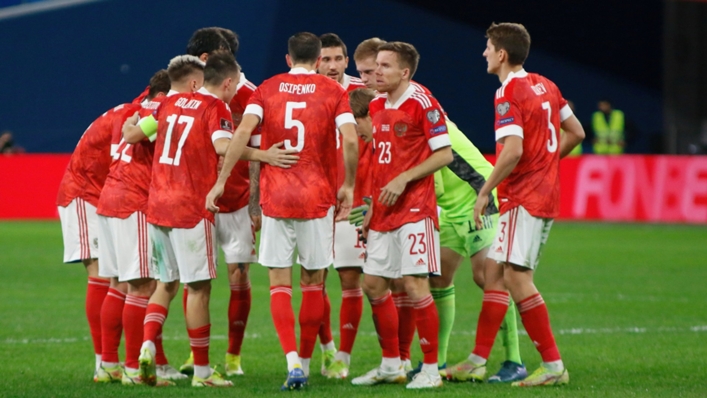 The United States on Monday joined the growing number of nations to refuse to line up against Russia at any level of football.
Russia's invasion of Ukraine last Thursday has led to widespread condemnation across the globe, and the world of sport has also responded strongly.
In football, UEFA stripped St Petersburg of this season's Champions League final and ordered any Russian teams featuring in their club competitions to play their home matches at neutral venues.
Over the weekend, the football associations of Poland, Sweden and the Czech Republic – who were drawn in the same play-off pathway as Russia in next month's World Cup qualifiers – insisted they would not play against the Russian team, while the English FA also stated they would boycott any upcoming matches against Russia at any level.
On Sunday, FIFA announced Russia would have to play all matches under a neutral banner, at neutral venues behind closed doors, without their flag being displayed or their anthem played, although the decision was criticised as it stopped short of a ban on the national team.
The pressure on FIFA to hand out stricter punishment grew further on Monday, as the United States Soccer Federation confirmed it would not play against Russia in a strong statement.
"The U.S. Soccer Federation stands united with the people of Ukraine and is unequivocal in our denunciation of the heinous and inhumane invasion by Russia," the statement read.
"We will neither tarnish our global name, or dishonour Ukraine, by taking the same field as Russia, no matter the level of competition or circumstance, until freedom and peace have been restored."
Earlier on Monday, the International Olympic Committee said athletes and officials from Russia and Belarus, whose government has abetted the Ukraine invasion through military access, should not be allowed to take part in any international sporting competition.
Tags