UK and Ireland submit Euro 2028 bid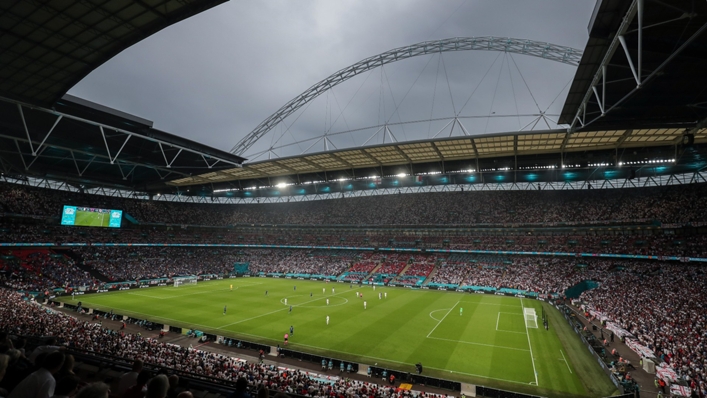 The UK and Ireland submitted an official bid to host Euro 2028 on Wednesday, with the homes of Everton, Tottenham and Newcastle United among those proposed to be used.
Overall, 10 stadiums are included in the bid; Wembley Stadium, Hampden Park, Principality Stadium, Tottenham Hotspur Stadium, Etihad Stadium, St James' Park, Villa Park, Hampden Park, Aviva Stadium, Casement Park and Everton's new stadium, which is still under construction.
England has previously hosted the 1966 World Cup and Euro 96, while multiple games were played at Wembley Stadium and Hampden Park during Euro 2020.
Women's Euro 2022 was also hosted in England, with the hosts ultimately winning the trophy.
The bid claims the UK and Ireland is: "Committed to delivering a record-breaking tournament with more tickets than ever before to grow a more diverse and inclusive game," saying there will be almost three million tournament tickets available.
UEFA also confirmed it had received bid dossiers from Turkey to host either Euro 2028 or 2032, and Italy for Euro 2032.
The UEFA Executive Committee will vote in October to decide who has won the right to host both tournaments.
Tags