UFC 276: Adesanya and Volkanovski retain respective titles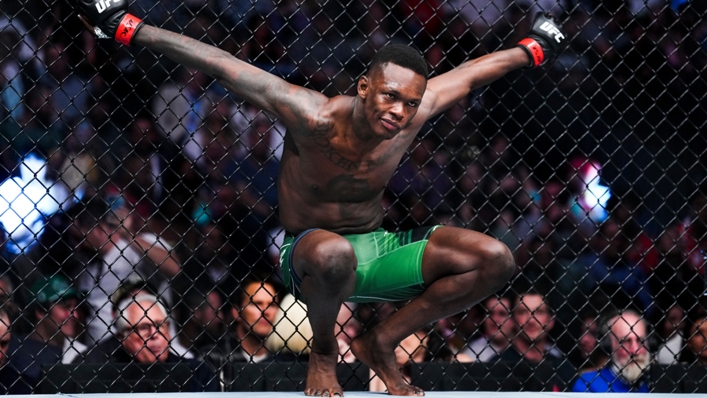 Israel Adesanya retained the UFC Middlewieght Championship with a fifth consecutive title defence, winning via unanimous decision over Jared Cannonier at UFC 276 on Saturday.
In an ultimately tentative fight, the judges awarded the Stylebender the win in a 49-46 49-46 50-45 contest, making it four out of his last five title defences to come via decision.
Largely in control since coming back to fight at middleweight, the 32-year-old immediately called out Alex Pereira, who Sean Strickland via knockout earlier in the night.
Pereira also knocked out Adesanya at GOH 7 in 2017, before the latter joined the UFC the next year, with Saturday's bouts setting up an enticing rematch.
"One thing I was looking forward to was facing Jared as an opponent, but the second thing I was looking forward to was John Crouch versus Eugene Bareman," he said post-fight.
"Two great coaches, two great teams, and I'll tell you one thing, they had an excellent game plan. It was really hard to get my follow-ups going because they had a good game plan.
"We know who's next, that Poatan [Pereira]. Trust me. The first time, I told you, it was an error on my part spamming right hands and that was in kickboxing. Like I said at the press conference, next time I put you on skates."
Cannonier was initially content to stand up with Adesanya, only making sporadic take-down attempts and opting instead to chip away with leg-kicks and wait for big strikes.
More than his unique striking, however, the Stylebender was particularly assertive in the opening two rounds, initiating the exchanges as well as changing up stances.
Cannonier taking the third made for tight closing two rounds, but Adesanya ultimately did not take on any significant damage over the fight.
Importantly, whenever Cannonier would look to force the issue, the reigning champion managed to tag the challenger to halt any progress and retain his title.
Volkanovski dominates Holloway for 12th straight UFC win
In the co-main event, Adesanya's team-mate Alexander Volkanovski reaffirmed his status as one of the best pound-for-pound fighters in the UFC, retaining the Featherweight Championship in a unanimous decision over Max Holloway.
Each of the judges scored the fight 50-45 to Volkanovski but even that belied just how dominant the 33-year-old was over the five rounds, showing extraordinary precision, explosiveness and tactical nous.
While the second fight between the two was closer, Volkanovski neutralised Holloway's reach and height advantage this time, with timing, quickness and power in his striking - cutting Holloway up badly above his left eye in the first round.
Vokanovski lacked the final blow but was in control, claiming a 3-0 record over Holloway on the way to a 12th straight win in the UFC, a fourth title defence and a 25-1 record in professional MMA.