UEFA president Ceferin warns Euro 2020 final crowd trouble cannot be repeated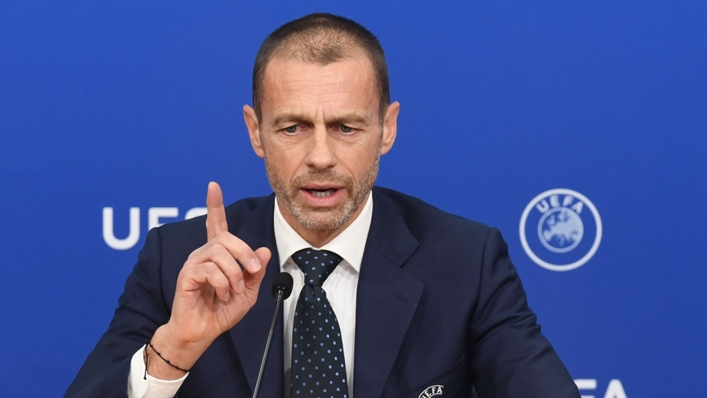 UEFA president Aleksander Ceferin labelled the crowd trouble at the Euro 2020 final between England and Italy as unacceptable and warned it must never happen again.
Italy secured their first European Championship since 1968 with a penalty shootout victory over England at Wembley Stadium in July, but the game was marred by clashes before the final.
Hundreds of supporters without tickets attempted to gain entry prior to kick-off, with an independent review later concluding it was "clear we were close to fatalities and/or life-changing injuries for some, potentially many" of the fans in attendance after 17 mass breaches of Wembley's gates.
UEFA punished the Football Association (FA) with a two-game stadium ban, one of which is suspended for two years, and an £84,560 fine.
The FA subsequently apologised and said it was appalled at the disorder that saw ticketless fans fight with stewards and police officers in an attempt to force their way into the stadium.
Ceferin, who was in attendance at the final, reinforced his disappointment with the failures of football as he spoke to a UEFA congress in Vienna on Wednesday.
"We still have many problems to solve to make our sport a role model and greater source of inspiration than it is today," Ceferin said.
"The images of violence at Wembley Stadium at last year's Euro final are unacceptable.
"When a family goes to see a match of any competition, it should be a time for fun, celebration and enjoyment. People should feel safe in and around a stadium.
"They should never feel in danger. With the authorities' help, this cannot happen again. Ever."
Tags