Twins trade reigning AL batting champion Arraez to the Marlins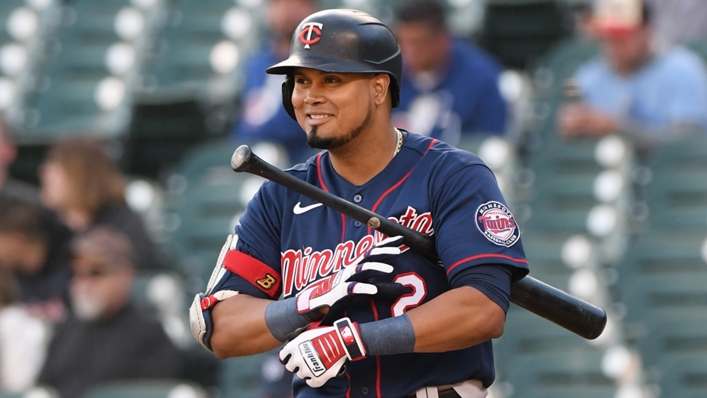 The Minnesota Twins and Miami Marlins pulled off a blockbuster trade Friday, with Minnesota sending AL batting champion Luis Arraez to Miami in exchange for starting pitcher Pablo Lopez and two minor leaguers.
Arraez, 25, had a breakout season for the Twins last season, batting a league-best .316 with eight home runs and 49 RBIs in 144 games while denying the Yankees' Aaron Judge (.311) a Triple Crown. The return of shortstop Carlos Correa allowed Minnesota to deal from a position of strength.
''Anytime you have a player that's well-liked in the environment, who you know is going to go work and do it every day which we got to see with Luis, it makes it harder,'' Twins president of baseball operations Derek Falvey said.
''We'd love to have Luis and Pablo on our team, but to get something as impactful as what Pablo brings to our team, you have to give something impactful.''
The 26-year-old Lopez went 10-10 with a 3.75 ERA in a career-best 180 innings over 32 starts last season, his fifth in the major leagues.
He posted a 1.83 ERA in his first 10 starts and pitched to a 2.86 ERA through the All-Star break before slumping to a 4.97 ERA in the second half.
The right-hander shoulder bolster a deep rotation that features Sonny Gray, Tyler Mahle, Kenta Maeda and Joey Ryan.
''I'm really excited about coming to this team, the leaders they have in the clubhouse and the players they have to support each other,'' Lopez said on a video interview with reporters.
''It's a mentality that really motivates me too. I ask and expect more of myself when it comes to my performance and the ways I can help out the team.''
Also headed to Minnesota in the deal are infielder Jose Salas and outfielder Byron Chourio.
The 19-year-old Salas was picked as the organisation's fifth-best prospect in the most recent MLB Pipeline rankings. Chourio, 17, played in the Dominican Summer League last season after signing with the Marlins in June.
Arraez spent most of his time at first base last season for the Twins, with 61 starts there, 34 at designated hitter and 31 at second base. He also appeared at third base and left field.
He is one of baseball's toughest outs with only 131 strikeouts in 1,569 career plate appearances. Arraez only had 14 career homers in 389 games, but has a career on-base percentage of .374.
Even with Lopez's departure, the Marlins still have a rotation topped by NL Cy Young Award winner Sandy Alcantara and newly acquired right-hander Johnny Cueto.
Offense was a bigger need after Miami ranked 14th in the National League last season with a .230 batting average and last with 586 runs.
Tags