Group A: Turkey vs Italy, today, kick-off 8pm (UK time, BBC1)
Euro 2020 is finally here — and the opening match between Turkey and Italy looks set to be a cracker.
The much-anticipated and delayed summer tournament will get underway at the Stadio Olimpico in Rome, where the Azzurri take on an in-form Turkey team hoping to spring a surprise.
Can the Crescent-Stars cause an upset or will Italy get off to a flying start this evening?
Team-mates go head-to-head
Juventus attackers Federico Bernardeschi and Federico Chiesa are set to face off against Turkey centre-back and Bianconeri teammate Merih Demiral tonight.
The pair know all about the defender's robust style from their time on the training ground in Turin – an approach that has drawn comparisons to former Juve star Paolo Montero and Italy veteran Giorgio Chiellini, who also could feature.
Demiral reflected on being compared to those icons back when he first joined Juventus.
He said: "To be compared to Montero is an honour for me.
"I hope to be able to show the fans that I'm a strong defender and live up to that expectation. My real idols are the players that I'm playing with now, like Chiellini."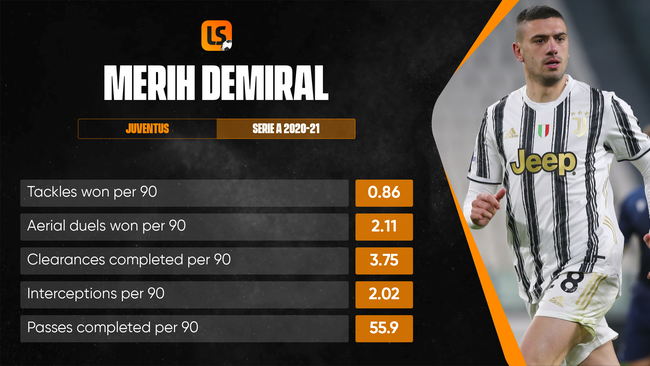 Undefeated Azzurri
Italy have never lost to Turkey in the 11 times they have come up against each other.
A record of eight wins and three draws has ensured Italian dominance from their first meeting in 1962.
It's been 21 years since they faced one another in a major tournament though, when a controversial penalty at Euro 2000 saw the Azzurri run out 2-1 winners in the group stage.
Teams in form
Manager Roberto Mancini has only lost twice in the 32 games he has presided over for Italy, boasting a more than commendable 71.88% win percentage.
His side haven't conceded a goal in eight matches, with seasoned centre-backs Chiellini and Leonardo Bonucci shutting out the Czech Republic in their most recent 4-0 victory.
Turkey, meanwhile, have only lost once in their last 13 games, including an impressive 4-2 win over the Netherlands back in March.
Placing 29th in FIFA's latest world rankings, their greatest achievement at an international tournament remains their third place finish at the 2002 World Cup.
Italy are ranked 22 places higher going into this one, and have four World Cups and one European Championship to their name.
How Turkey can make an impact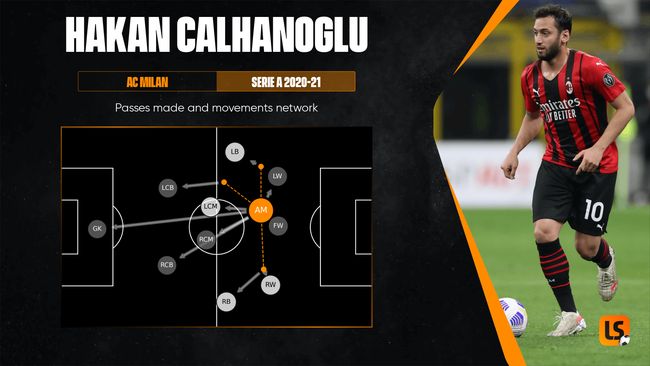 Despite the Azzurri's status as favourites going into this one, Turkey star Burak Yilmaz is a man in form.
He may be in the twilight years of his career, but the 35-year-old striker netted 16 goals for Lille in their Ligue 1 winning campaign last season.
They also have Hakan Calhanoglu, who the Italians will be all too familiar with – the midfielder has enjoyed four successful seasons with AC Milan and was among Serie A's top chance creators in 2020-21 (3.36 chances created per 90 minutes).
Mancini, who managed Galatasaray from 2013-2014, knows that his team will be in for a challenging night when Turkey come to town.
He said: "I know Turkish football well and the spirit they have. They'll cause us a lot of problems."
Turkish delight?
Turkey boss Senol Gunes tends to operate with a 4-1-4-1 formation and asks his team not to press, preferring to remain compact and hard to break down — but their width could leave them vulnerable in the centre of the park.
That's an area where Mancini's side is packed full of quality. He usually goes with a 4-3-3 formation, with Marco Verratti, Manuel Locatelli, Jorginho, and Nicolo Barella all competing for three midfield berths.
Those players have a knack for progressive passing, so Turkey will have a tough time winning any central battles.
When you factor in Italy's frontline of Chiesa, Ciro Immobile, and Lorenzo Insigne, it's hard to look past the Azzurri coming out on top in Rome.