Tuchel was prepared to hand Lukaku another chance before Inter return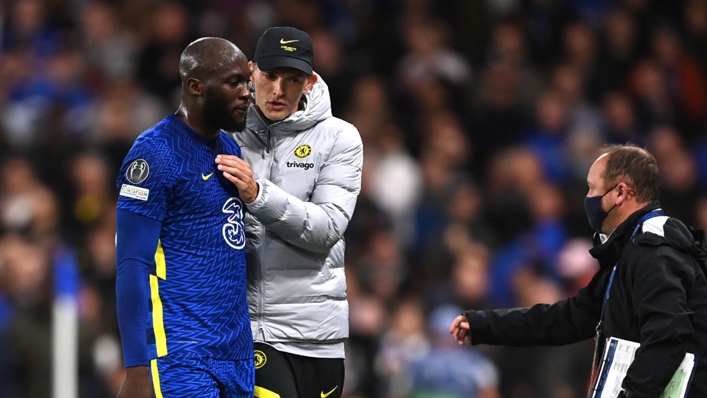 Thomas Tuchel was prepared to give Romelu Lukaku another chance to be a success at Chelsea and accepted responsibility for his "disappointing" return.
Chelsea forked out a club-record £97.5million to bring Lukaku back to Stamford Bridge for a second stint last August, after a season in which his 24 goals helped fire Inter Milan to the Serie A title.
But the move did not work out for Chelsea or Lukaku, who earned the ire of boss Tuchel over an unauthorised interview given to Sky Italia in which he aired his displeasure at the system being used and spoke of a desire to one day return to Inter.
That wish has since been granted, with Chelsea agreeing to allow Lukaku to re-join Inter on loan after he managed just eight Premier League goals last season.
Lukaku gave a timely reminder of his quality with a goal 82 seconds into his second Inter debut in a 2-1 win over Lecce on Saturday.
Speaking to Sky Sports, Tuchel conceded there were regrets over how things panned out with Lukaku.
"Yes, we should all be honest that it was disappointing, but also for myself and my terms of performance," he said.
"I'm far away from pointing the finger at Rom, but he was disappointed, I was disappointed.
"It's on me to find the structure, to build an environment to make the player confident and bring the very best out of him.
"This is why I'm here, I'm serving the players, not the other way around. I did not succeed, which does not make me happy.
"I was ready to give it another try, Romelu decided differently and expressed his wish to go back.
"The owners decided in the end to agree to his wish, so we have to find more solutions."
The Blues lost another forward when Timo Werner was allowed to return to RB Leipzig in a permanent deal.
Tuchel believes Raheem Sterling, signed from top-flight rivals Manchester City, could be the man to provide the goal threat and thought he showed signs of his potential in a 1-0 win over Everton.
"He's good, he brings intensity, repetitive intensity, a very humble approach to his game, he finds speed and he finds work-rate," Tuchel said.
"You saw this at Everton, which was a very close game and maybe not the biggest physical game, but he found his work-rate.
"He's determined to end up in the box, he's a huge player for us and a huge player for England, so I'm happy."
Tags